Volkswagen Leasing near Freehold NJ


Agreeing to lease a Volkswagen is an alternate way to get behind the wheel of a fun and reliable vehicle. When you're interested in Volkswagen leasing near Freehold, NJ, check out the selection of lease deals at Toms River Volkswagen and contact us today!
About Freehold NJ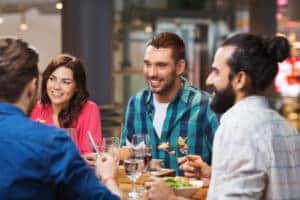 This central New Jersey suburb has lots to offer. It's just a short drive to the Jersey Shore and right next to Monmouth Battlefield State Park. You can also catch a race at the Freehold Raceway. If you'd rather hit the track yourself, check out the go karts at the iPlay American fun center.
You can also do some shopping at the Freehold Raceway Mall or enjoy all the great restaurants downtown. If you'd rather spend some time outdoors, the East Freehold Showground hosts the annual Monmouth County Fair, or you could work on your golf game at the Charleston Springs Golf Course.
Leasing a Volkswagen is a great way to explore everything the area has to offer. They feature enough cargo room for your shopping and golf bags and give you the kind of fuel economy that'll come in handy.
VW Dealership Inventory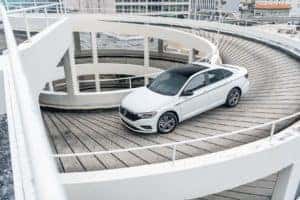 Our dealership showroom has a large selection of new, used, and certified pre-owned cars and SUVs. We feel that by having a lot of variety in our inventory, we're able to provide every driver with something they'll want to lease.
If you're looking for a sporty sedan that's packed with features, check out the classic VW Jetta. You'll be in for a smooth ride that delivers excellent fuel economy. On top of offering a fun drive, it features an edgy style, inside and out.
We've also got roomy midsize sedans, like the VW Passat. Its open interior and large trunk make it a great choice for road trips and your daily commute. Plus, its sleek styles makes it an ideal option for date night, picking up clients, or going golfing.
Drivers who want to get behind the wheel of an SUV will love the way the VW Tiguan drives. All-wheel drive is available, plus it can carry lots of cargo and gets agile handling. If you need room for more passengers, hop in the VW Atlas instead. It has three rows of seats with room for up to seven people. Both SUVs offer all the cargo room you'll need for hitting the mall too.
Benefits of Leasing a Volkswagen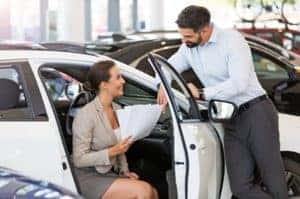 Leasing a Volkswagen from our finance center gives you another way to get the keys to a stylish and dependable vehicle. First, you'll sign a lease agreement with a term that's usually around 24 to 36 months. That gives you the vehicle you want for the next two to three years. When the term is up, you'll return the vehicle to the dealership.
Getting your car or SUV this way has some nice benefits. The first is that it gives you a chance to upgrade every few years. If you've been leasing a Volkswagen Jetta, at the end of your term, you can start a new lease with the latest model.
It also allows you to change what you're driving to match your lifestyle. So, if you want to get all-wheel drive, you can just as easily lease a new Volkswagen Tiguan instead of another sedan. You can also try new trim levels, see how the same car looks in in another color, or add a package or feature that wasn't available when your last lease started.
On top of helping you get a brand-new car every two or three years, Volkswagen leasing can save you money. You'll still make monthly payments on your car, but since you'll only have it for a short time, you'll only have to pay off its value during your term. this means you won't have to make a down payment before your lease starts.
Volkswagen Lease Deals
Visit Toms River VW to test drive a reliable Volkswagen car or SUV. After you've found one that you want to lease, you'll meet with the experts in our finance center. They'll discuss Volkswagen leasing near Freehold, NJ, and review our VW lease deals.
If you already know which Volkswagen you want to drive, you can look through our VW lease deals online. They're one of the many ways our finance center wants to help you save. Our specials and lease deals change often, so be sure you check back frequently. To learn more or get started, contact us or visit our finance center.