Auto Trade Brick NJ

What happens to your car when you decide to buy a new one? One great option is to trade it in. It's both convenient and financially smart. If you're curious about auto trade near Brick, NJ, check out the finance center at Toms River Volkswagen.
Reasons to Do an Auto Trade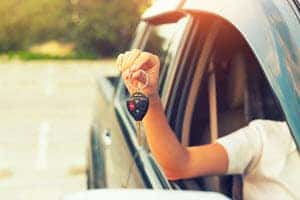 There are a lot of benefits to trading in your car. Whether you only need one vehicle, or your family needs to upgrade its second car, it's a convenient way to take your used car off your hands. It can also make its replacement more affordable.
If you've kept your vehicle in good condition, it should retain some of its value. Then you can put whatever it's worth towards the cost of your new sedan or SUV. That means that auto trading a used Volkswagen Jetta can help you upgrade to the latest model or get some extra space in an SUV, like the VW Tiguan.
How to Get Your Car Appraised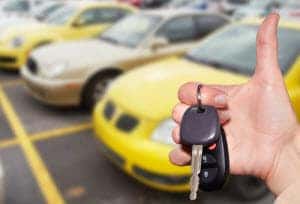 To find out how much your vehicle is worth, our dealership offers a free value your trade tool. It's easy to use and powered by Kelley Blue Book, so you'll get the most accurate estimate. Just enter some basic information about your vehicle and it'll appraise it quickly.
First, it'll need the make and model that you're driving as well as the year it was made. Next, you'll need to enter some specifics, like trim level and what kind of powertrain it runs on. Then enter your mileage. After that, you should have an approximate idea of how much your used car or SUV is worth.
Volkswagen Finance Center
Auto trading is just one of the many ways our finance center can help you save. After you get your car appraised, check out our specials. There are always some great offers available. Our payment calculator is another resource that makes it easy to decide which vehicles are in your budget.
Plus, we're proud to have a team of expert financers who will negotiate with local banks and lenders to find options that work for you. If you've already looked at how much your car is worth, you can get started and apply for financing online.
See What Your Car is Worth
To learn more about auto trade near Brick, NJ, contact Toms River VW. You can also find out how much your car is worth right now by using our value your trade tool.