Benefits of Driving a Volkswagen EV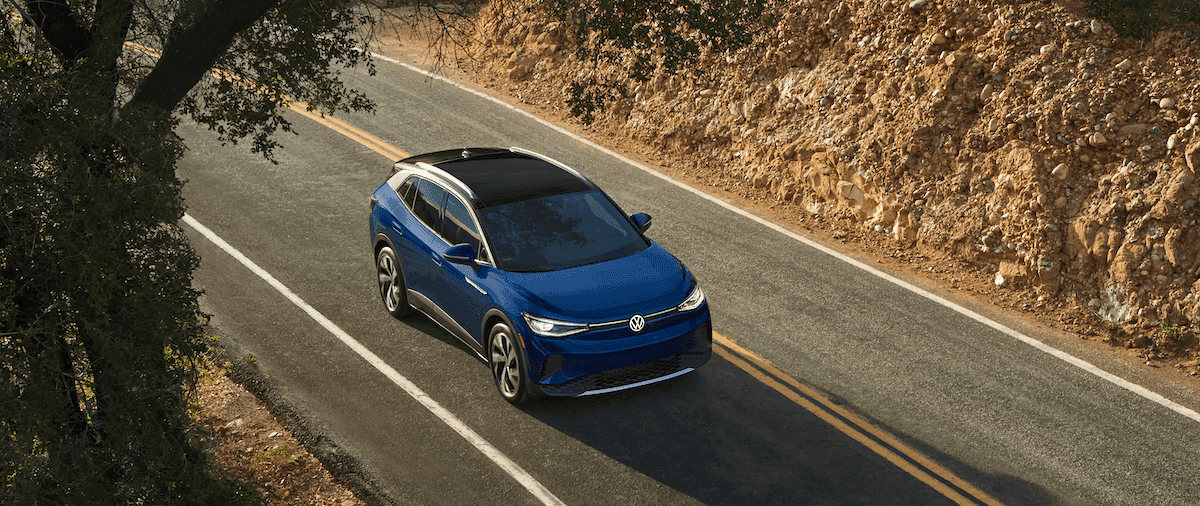 What are the advantages of getting behind the wheel of Volkswagen EVs? For starters, you can arrive at work in style with a Volkswagen and the efficiency of an electric vehicle.
Keep reading below to learn about the benefits of driving VW EVs. Toms River VW has prepared a guide for drivers near Toms River, Brick, and Freehold, NJ.
---
You Won't Have to Stop for Gas… Ever Again!
Here's an easy one: you won't have to stop for gas ever again. The EPA-estimated driving range of the VW ID.4 EV is 260 miles.¹
That's enough range to drive the length of the Garden State Parkway and still have room to spare. If you live in Ocean County, this means that you can travel throughout New Jersey without having to recharge the SUV's battery.
An EV helps you make the most of your time behind its wheel, too. The VW ID.4 also helps drivers with:
Remote battery stop/start charging
Remote climate controls
Search for charging stations
Locate off-street parking
By pitching in for the search for charging stations and a parking spot, drivers gain from a more efficient driving experience. You'll save time when you are behind the wheel of a VW EV.
---
Recharging a VW EV is Easy
How can you recharge a VW EV? A frequent question we receive, you'll find that it is easy to integrate the all-electric vehicle into your lifestyle.
Getting ready for the week? You can recharge an EV at home. A Level 1 charging cable helps you recharge the vehicle from your garage. You can also use a Level 2 home charger to prepare for your commute or a road trip.
If you are on the go, you can pull over at a public DC fast-charging station. If you are driving a VW ID.4, you can add up to 62 miles of range in about 10 minutes.
---
You Can Still Get a Strong Performance
When you are measuring the performance of a VW EV, you might be wondering if the choice between power and efficiency is a straightforward decision. There isn't one. The VW ID.4 delivers a strong performance that is also emission-free. The EV can reach up to:
295 horsepower
339 lb-ft of torque
2,700-pound towing capacity when properly equipped
If you had a weekend escape on the calendar, you'll be able to keep your plans. That towing capacity can help you haul a trailer, a boat, or a couple of ATVs.
The VW ID.4 is quick, too. The VW ID.4 AWD Pro can travel from zero to 60 MPH in under six seconds. This trim of the SUV deploys instant torque, which boosts the SUV's acceleration time. You'll get from your house to the shore in a flash.
---
Get Plugged Into VW EVs
We hope that we've answered any questions you may have had about the benefits of driving VW EVs. Do you have more questions?
If you live near Toms River, Brick, or Freehold, New Jersey, get plugged into VW EVs by contacting us at Toms River VW. We'll help you learn about the all-electric driving experience.
---
¹ 2021 ID.4 Pro EPA estimated total range is 260 miles. Actual mileage and range will vary and depend on several factors including driving and charging habits, accessory use, temperature and topography, battery age, load, and vehicle condition. Battery capacity decreases with time and use. See owner's manual for details.