Leasing vs Buying
---

---
You've found the perfect set of wheels. Now, it's time to decide which method of purchasing it is best for you. Here at Toms River Volkswagen, we want to help drivers near Toms River, Brick, and Freehold, NJ, decide between leasing vs. buying.
There are perks and things to consider in both options. We are going to break it all down for you, so you can easily select the preferred option.
---
---
Leasing vs Buying: The Differences
For starters, let's dive into the differences between leasing vs. buying.
When you opt to lease a car, you are essentially driving it for a specific period, with set miles and a plan to bring it back to the dealership after the lease term has ended. In some cases, you can buy out your lease. However, most drivers opt for returning their lease and then leasing a new vehicle.
When you buy a vehicle, you can either pay cash or take out an auto loan. At the end of your auto loan, the vehicle is yours—you own it outright.
Now that you know the general differences between leasing and buying, let's dive into the pros and cons of both methods of financing.
---
Leasing: The Pros and Cons
When you lease a vehicle, you get way more flexibility than with traditional buying. Leasing may be more affordable, since you are only paying for the depreciation of the vehicle during your lease instead of the full value.
This means that you may possibly benefit from:
Lower monthly payments
Lower down payments
Lower interest rates
Additionally, leasing allows you to drive a new car every few years. Also, if you own a business, you may receive tax benefits, if you use your vehicle primarily for work purposes.
Overall, leasing is a good way to get a vehicle you love for a great value. However, there are still some things to consider. You can't modify or customize a leased vehicle. You also don't own the car at the end of the lease.
Of course, those cons shouldn't deter you from leasing. If you feel like this may be a good option for you, check out our VW lease specials to learn more!
---
Buying: The Pros and Cons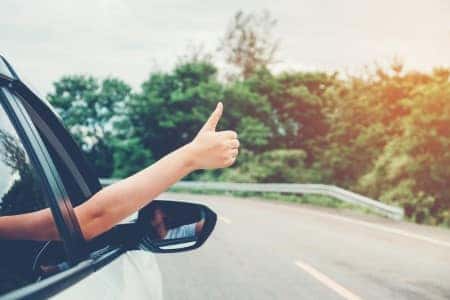 If you decide to buy your vehicle, you can have more options when paying for it. First, you can pay in cash.
If you prefer to finance the vehicle, you can get a loan from a bank or a manufacturer's bank and pay it off in increments. The average loan term is around six years, depending on your credit profile and the interest rate.
Some of the pros of buying your vehicle include:
Owning it after the auto loan is complete
Having no mileage limits
Being free to modify the vehicle to your liking
Some of the cons to buying include possible higher interest rates and monthly payments, in addition to the possible expiration of maintenance support after a few years. Still, buying can be a great choice for many drivers.
Our dealership has new and used vehicle specials. Feel free to check them out!
---
Leasing vs Buying: Which Is Best for You?
Now that you know the differences between leasing vs. buying, you can feel confident when financing your new ride.
Have any questions? Our finance team at Toms River VW is here for drivers near Toms River, Brick, and Freehold, New Jersey.
Contact us today to get behind the wheel of a VW!
---