Why Buy Certified Pre-Owned?

---
When you're driving through Toms River, Brick, and Freehold, NJ, there are plenty of options to choose from when selecting a new car to call yours. One of those options may be one you may not have previously considered: certified pre-owned models.
But, why should you buy certified pre-owned? Toms River VW is happy to present you with an easy-to-understand guide to help you better understand the pros of checking out a certified pre-owned VW model. Ready to begin?
What are Some Benefits of Buying Certified Pre-Owned?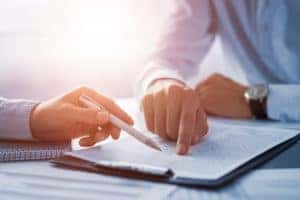 Shopping certified pre-owned presents many exciting opportunities. One of the best examples of worthwhile benefits for drivers in our area is that each certified pre-owned VW car must meet specific criteria to pass certification. Why is this important? With strict criteria, these cars are given a sort of seal of approval that stands out above typical used VW vehicles.
Another deep-rooted benefit of driving certified pre-owned is the extended warranty typically included into the cost of the VW model. Not only does this cover the car itself throughout a total of accrued miles, but your engine, transmission, and much more are covered as well. You can expect extended warranties to max out around 100,000 miles—or up to 10 years after the original date of purchase.
What Type of Vehicles do You Have?

Our VW dealership has an impressive selection of certified pre-owned VW vehicles to choose from. Whether you're shopping online or in person, we make it easy to choose from a wide variety of sedans and SUVs in order to match you with the car of your dreams.
Those looking for a family-friendly ride ought to consider the VW Atlas. With room enough to fit up to seven people, there are endless opportunities for maximum comfort, storage, and relaxation inside this VW SUV that not only runs great, but looks great, too.
Can I Get Financing for a Certified Pre-Owned Car?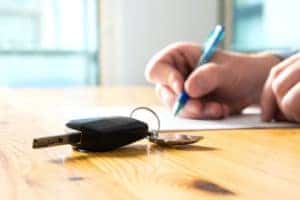 Once you've settled on a certified pre-owned VW car, our finance department will begin the process of making sure you're squared away with the vehicle of your choice. Our friendly finance associates have collectively spent years working with customers just like you, and they'll work to get you secured with an offer that best suits you.
As you go through the financing offers for the certified pre-owned ride, our finance team will keep you in the know the entire time. In fact, we're proud to work with our local lenders and banks in order to create a more personalized experience. All you have to do is ask, and we'll make it a point to answer your questions in a jiffy.
---
Is There Anything Else I Need to Know?
At the end of the day, your decision to drive a certified pre-owned VW comes down to your preferences. Do you want a model that has low mileage, pristine mechanics, and extended warranty? If so, Toms River VW is just the place for you. We've been asked, "Why buy certified pre-owned?" plenty of times—and we're always glad to provide peace of mind.
The next time you're near Toms River, Brick, or Freehold, NJ, stop on by our VW dealership. Reach out to us online, or give us a phone call, to schedule a test drive for your preferred certified pre-owned ride.