Used Car Dealer near Me

If you're living in the areas of Toms River, Brick, or Freehold, and are on the hunt for a "used car dealer near me," you're in the right place! Not only is Toms River Volkswagen easily accessible from all these areas, but we also offer all the services you need to complete your used-car-buying journey.
We strive to build relationships with our customers, so they know that they can trust us and count on us for all their car ownership needs. On this page, you'll find more information about the many services we're proud to provide, as well as how we succeed in making each of your visits to our dealership a positive and enjoyable one. Contact us today.
Our Pre-Owned Vehicle Selection
We know that, in order to find the perfect used car for you and your lifestyle, you need to have a wide selection to choose from. When you shop with us, you'll not only have the selection you want, but also the help that you need to navigate your many options.
Our knowledgeable sales team has years of experience in taking the next-car wish-lists of our customers and transforming them into a reality. No matter what you want in terms of size, shape, design, price, and so on, we're confident that we have what you're looking for.
Our Many Other Helpful Services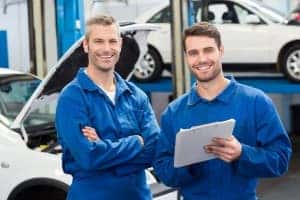 We're not only happy to help you find the vehicle you're searching for, but to also help you find a way to finance it and to maintain it for years to come. Once our sales team has you matched up with a vehicle, they'll introduce you to our finance department. This friendly bunch will walk you through the process and help you find a payment plan that you feel confident about.
Even after you've driven off the lot, we have your back with our full-service on-site service center. Learn more about the many maintenance and reparative services we offer in the resources on this page!
Ready to Get Started Today?
We at Toms River Volkswagen are thrilled that you've stopped by today to learn more about us! Shoppers in Toms River, Brick, and Freehold should explore the resources on this page to get a better idea of what we do. Then, give us a call or fill out a form to schedule a time to come in to meet us and take a test drive!