Volkswagen Lease Deals
There are many reasons why leasing is an ideal option for your next vehicle. It's fun, exciting, and offers some unique benefits.
If you're looking to lease a Volkswagen in Toms River, Brick, or Freehold, NJ, then Toms River VW is here to help you.
We offer a variety of vehicles and lease deals, so you can get a good rate on the Volkswagen that's right for you. Contact us to learn more or check out our VW specials online.
Our Volkswagen Lease Deals

At our VW dealership, we're all about offering great options. Our showroom features lots of variety. You'll find classics, like the VW Beetle, reliable sedans, like the VW Jetta, and powerful SUVs, like the VW Atlas Cross Sport. To help you get behind the wheel, we always offer an exciting selection of VW lease deals.
They're one of the many ways we're committed to helping you save. It's easy to browse through them online. Plus, they change frequently, so you can check back often if you don't see a current special for the Volkswagen that you want to drive.
Benefits of Leasing Your Next VW

Leasing is an exciting way to get the keys to the car or SUV that you're interested in. It's a fun alternative to buying a car that offers lots of perks. It even makes it easy to upgrade over and over again.
Lease terms usually last between 24 and 36 months. That means you'll get to drive the car you want for the next few years, before you bring it back to the dealership. After your term ends, you'll have a few options.
Let's say you've been driving a VW Tiguan for the last three years. If you've really grown to the love your SUV, you can choose to buy it and start financing. If you've enjoyed driving it, but want something new, you can sign up for another lease and drive home in the latest VW Tiguan model.
Continuing to lease a new Volkswagen has lots of benefits, especially since you're only paying for the depreciation of the vehicle during your lease period. Rather than making a big down payment and financing for the next four or five years, you'll only make monthly payments for the duration of your lease term.
With a short lease, you'll always get to enjoy sitting behind the wheel of a car that looks and drives like new. Upgrading to a new car or SUV every couple of years allows you to enjoy the latest technology, too. Whether it's a voice-activated navigation system or safety features like Adaptive Cruise Control, you'll always have the opportunity to add the latest features.
On top of offering a chance to get a brand-new car every two to three years, leasing lets you try different options. Make your next lease another color, try a different trim level, or add a package that wasn't available last time. It's also a more convenient way to adapt to your lifestyle. After all, a lot can happen in three years.
If you've been leasing a VW Tiguan but your family has grown, you can make your next lease a larger SUV instead, like the VW Atlas. If the kids have gone off to school, you could choose to get something that's sporty and efficient, like the VW Jetta, or cruise around the Jersey Shore with the top down in a VW Beetle convertible.
Our VW Finance Center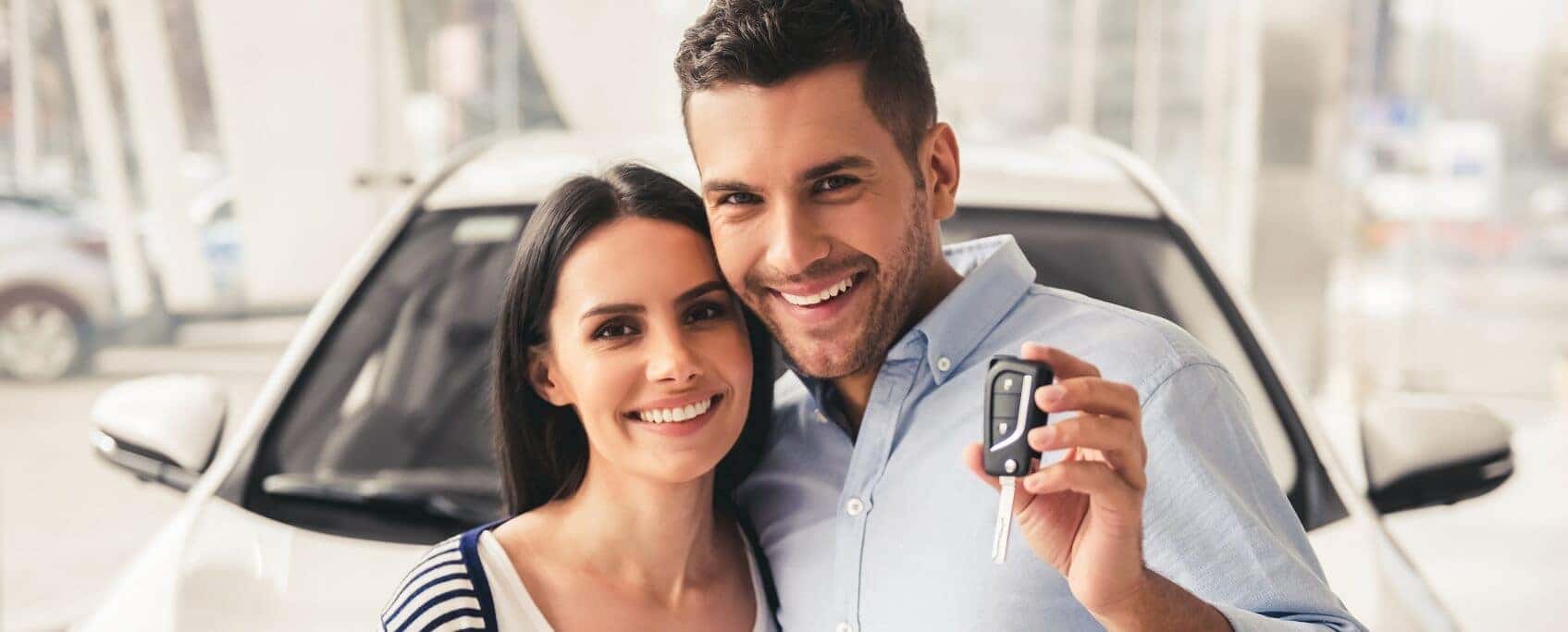 Once you find the Volkswagen car or SUV that has what you're looking for, our team of financing experts will be happy to assist you.
In addition to walking you through our current lease specials, they'll sit down with you and find a plan that suits your needs.
Our finance team is dedicated to answering all your questions and providing you with excellent customer service throughout the leasing process.
Shop our VW Lease Deals
Whether you're looking to upgrade to a new car or want access to the latest technology, we're here to help drivers in Toms River, Brick, and Freehold, NJ, every step of the way.
With our wide selection of vehicles, experienced finance team, and great lease specials, you'll be able to get a great rate on your next lease. Check out our VW lease deals online or contact us to learn more.