Auto Trade Freehold NJ

Getting a new or certified pre-owned Volkswagen is exciting. From sporty cars, like the VW Jetta to roomy SUVs, like the VW Tiguan, there are lots of great options. One way you can make buying one easier is to trade in what you're driving now. If you're thinking about doing an auto trade near Freehold, NJ, contact us at Toms River Volkswagen.
Reasons to Value Your Trade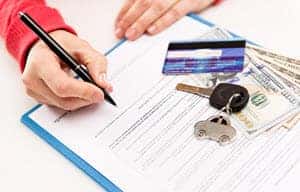 Choosing to trade in the car you've been driving is a smart strategy. It both takes your old car off your hands and helps make your new car more affordable. Whether you're upgrading to the latest model or want to drive something else, auto trading can help you get the vehicle you want.
For example, if you've been driving a VW Tiguan and kept it in good condition, it should still be worth a considerable amount. By trading it in, you can take the value of your SUV and put it to the Volkswagen that you're buying. That makes it easier to get the newest VW Tiguan or get some extra space for your family in the VW Atlas.
How to Trade in Your Car
We make it easy to get your car appraised with our value your trade tool. It's free to use and only requires some basic information on your vehicle plus a couple specs. Start off by entering the make, model, and model year. Next, to get the most accurate estimate possible, select your trim level and what powertrain it runs on. Finally, you'll need to put in how many miles are on the odometer.
Once our trade-in tool has all the essentials, it'll give you an estimate on how much your used sedan or SUV is worth. It's powered by Kelley Blue Book, so you'll get the most accurate appraisal. Then you can put that value towards your new car.
VW Finance Tools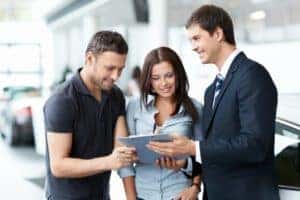 Our auto trade tool is one of several resources that we offer. Each one is designed to help you save. We also offer a free payment calculator that can help you figure out your budget. There are also finance specials available to make your vehicle more affordable. They change frequently, so be sure to check back often.
After you've done your research, found the vehicle that you want to buy, and gotten your used car appraised, you can take the next step by applying for financing online.
Start Your Auto Trade
Visit Toms River VW to learn more about auto trade near Freehold, NJ. We offer a great selection of stylish new sedans, SUVS, and more. Once you find the Volkswagen that's right for you, the team in our finance center will help you trade in your used car and get a great rate on your new one.