Best Frozen Treats near Toms River NJ

There's absolutely nothing that rivals cold ice cream, popsicles, or Italian ice on a hot day—or on any other day! So, the next time you're in Toms River, you'll want to make sure you grab one. Here are the places to go for the best frozen treats near Toms River, NJ.
Iceberg Ice Cream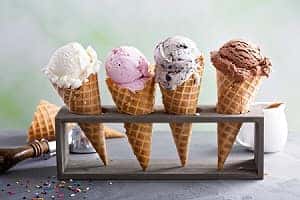 Iceberg Ice Cream is the Jersey Shore's prime spot for homemade ice cream, gourmet treats, and ice cream cakes for any occasion. Here, you'll find almost any delicious dessert you can imagine—whether you're in the mood for soft serve, hard serve, or sundaes.
Having a birthday party? Iceberg Ice Cream can help make it delicious. Their party package includes pizza, soda, ice cream, and plenty of tokens for their arcade. To learn more, visit their website or reach out to them on Facebook.
Lexylicious
Lexylicious was founded by 17-year-old Lexi in 2015 and has soared in popularity ever since. They're now well-known for their completely customizable ice cream sandwiches. You can choose from six cookie types, such as funfetti and chocolate chip, and six ice cream types, like chocolate and mint chip. To make things even sweeter, they'll happily cater any event.
Look for Lexylicious carts and food trucks around Toms River, and look for their first-ever shop
in Point Pleasant Beach the next time you visit! Also, be sure to follow them on Facebook.
Yellow Brick Road Ice Cream Shop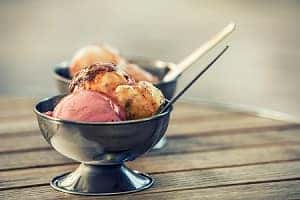 Yellow Brick Road Ice Cream Shop is a popular spot for parties, and it's easy to see why. They claim that their customizable ice cream cakes are the best in New Jersey—and with six types of cake and plenty of toppings, they're ready to dispel any doubts. They also offer over 40 flavors of soft and hard serve ice creams, along with other frozen treats such as Italian ice.
To order a custom cake or to leave feedback, you'll want to visit their website. You can also like them on Facebook or connect with them via Facebook Messenger.
Got A Sweet Tooth?
Well, what are you waiting for? If you're craving something cold and sweet, stop by any one of these shops for the best frozen treats near Toms River, NJ. There's no better way to beat the summer heat!