Best Yoga Studios near Toms River NJ
Yoga's restorative and centering properties can help bring clarity and healing to your busy schedule. When you need to declutter your mind and get a good stretch in near Toms River, head to these fantastic yoga practices!
Breathe Life Sangha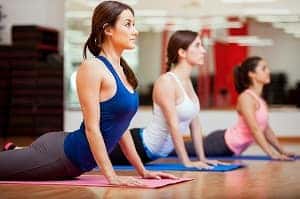 Sangha means a place of community, and Breathe Life Sangha is committed to being a haven for yogis of all skill levels and abilities. This yoga spot offers dozens of classes to take part in, from incredible yoga bonding sessions between mamas and newborns to a 75-minute class focused on breathing and poses.
There's even the opportunity to take your mat beyond the studio to the sand at Sunrise Beach Yoga in Lavalette. To learn more about the Breath Life Sangha community, go ahead and follow them on Facebook.
Lotus Lounge Yoga
The opening of a lotus blossom's leaves is symbolic of opening one's awareness of themselves and the beauty around them. That's the goal at Lotus Lounge Yoga, your proclaimed "OM away from home." Yoga is a powerful tool when it comes to self-discovery and Lotus Lounge's classes and retreats are an incredible way to learn more about you than you ever knew, while increasing strength and flexibility.
If you're looking to get away and broaden your perspective through travel, Lotus Lounge's retreats are a transformative experience—a group of yogis even went to Costa Rica this past winter!  Add some flexibility to your feed when you follow @lotusloungenj on Instagram.
Pure Yoga Toms River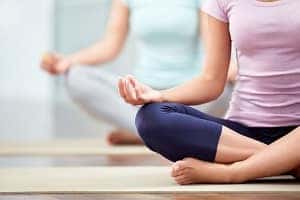 Looking to heat up your yoga routine? If so, Pure Yoga Toms River is the spot to head! There's a wide variety of classes and many hot yoga classes taught in 80- to 100-degree settings, helping you relieve pain, increase flexibility, and boost your metabolism, alongside all the other benefits of yoga.
Pure Yoga Toms River is also committed to a green yoga practice, from their mats made from natural tree rubber to their radiant panels that heat the studio while offering a 50 percent energy savings compared to traditional HVAC units. Purify your yoga practice today by following Pure Toms River Yoga on Facebook.
Namaste!
These yoga studios have everything you need to add a little relaxation to your week and a lot of perspective to your life. Check them out and sign up for classes today!