Community Spotlight: Caregiver Volunteers of Central Jersey

The elderly of the Toms River community deserve to live their lives with dignity and joy. The Caregiver Volunteers of Central Jersey (CVCJ) firmly believe in this and make it their mission to bring that joy to patients' daily lives. Learn more about how this interfaith nonprofit is making a difference in the local community and how you can get involved today.
A Network of Caring Individuals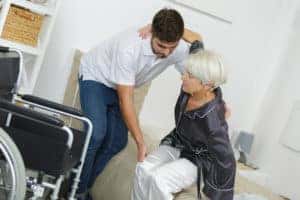 The Caregiver Volunteers of Central Jersey is a network currently made up of more than 1,000 volunteers. They provide vital assistance to help the elderly live an independent life. These dedicated individuals come from all walks of life and take the time to provide comfort, care, and companionship to local elderly neighbors who:
Are 60 years of age or older and their caregivers
Can no longer drive
Are residents of northern Ocean and southern Monmouth County
All volunteers attend an orientation class and undergo a criminal history check before they are officially part of the network and provide any service.
Support Services for the Elderly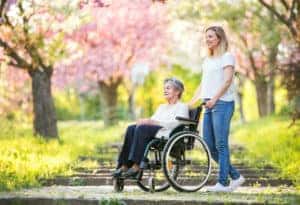 When you volunteer with CVCJ, you can choose from a multitude of programs. Some notable options include:
Caregiver Canines: Who can resist the unconditional love of man's best friend? This unique program schedules therapy dog visits for seniors to help reduce any feelings of stress and loneliness.
Connection Thru Music: Nothing can bring joy and capture the soul quite like a good song. This music therapy program is geared specifically towards patients with Alzheimer's and dementia to help strengthen memory. Young volunteers are paired with an elder. Together, they'll connect and help bridge the gap between generations through the power of music.
Respite Care: This program not only helps patients, but also the caregivers who are responsible for them each day. With Respite Care, a volunteer will spend quality time with the patient to give the caregiver a needed break. The program is offered to caregivers of all needs. There's also a specialized program geared specifically towards Alzheimer's.
Other services offered include medical transportation, grocery shopping, friendly visits to ease loneliness, multicultural outreach, and a Veteran to Veteran program.
Get Involved Today
If you want to be part of this cause, you can get in touch with Caregiver Volunteers of Central Jersey on their website to donate or sign up to volunteer. You can also follow them on Facebook to stay up to date on the latest events.