Local Spotlight: Comfort Keepers

Whether you're young or old, the saying "there's no place like home" always rings true. Many senior citizens and their families face a choice between staying in their homes or moving to an assisted living facility. Comfort Keepers can help your loved ones remain in the comfort of their own homes and provide them with the care they need.
Quality In-Home Care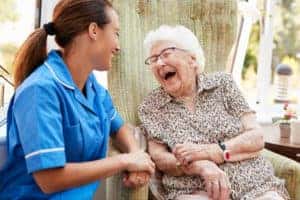 Every person is different. That's why Comfort Keepers goes about caring for your elderly family members by designing custom care plans. Each one is geared toward helping them have a high quality of life. Whether that's helping them live a more active and independent lifestyle or providing round-the-clock care, the Comfort Keepers team is committed to providing trusted in-home elder care.
Comforting Services
In keeping with their mission of offering custom care, Comfort Keepers offers all kinds of great services. Their caregivers are trained at in-home care, respite care, and transitioning from hospital to home. Your loved ones can also get 24/7 private nursing. Their senior care programs extend to all circumstances, too, including Alzheimer's, dementia care, and end-of-life care.
Since their senior care focuses on quality of life, their caregivers are happy to stop by and give seniors some companionship too.
Medical Monitoring Systems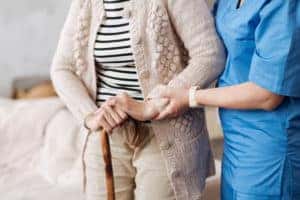 In addition to providing your family members with nursing and companionship, Comfort Keepers also offers some helpful medical monitoring systems. You can purchase home security monitoring systems, medication management devices, and personal emergency response systems. These offer everything from an easy-to-follow routine to peace of mind.
Get Care for Your Loved Ones
From family members to next-door neighbors, Comfort Keepers can take good care of the seniors that you care about most. You can even become a caregiver if you're interested in helping giving people a better quality of life.
Follow Comfort Keepers on Facebook to learn more about their services or joining their team, and to see some helpful health tips.