Best Haunted Houses near Toms River, NJ

A truly scary haunted house can make you jump back with adrenaline, have you running for your life, and make you feel like you'll never get out alive. For a scare you'll be talking about all Halloween, check out the best haunted houses near Toms River, NJ
Field of Terror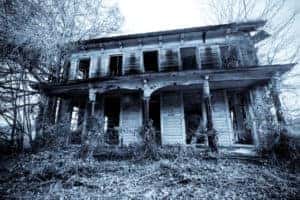 A long time ago, Farmer Frank turned his farmland into his own personal laboratory. Growing big crops wasn't enough for him. So, he performed experiments that crossed the genes of local plants and animals with the town's people. Today, the monsters he created roam free around this 100-acre farm.
You're sure to see Frank's grandson Ax Man when you're on the Haunted Hayride or walking through the Killer Kornfield. And he's just the monster that got out…see what he keeps locked up in Timmery Manor or The Unknown Barn.
Follow the Field of Terror on Facebook to get a glimpse at all the grotesque creations that lurk in the fields and farmhouse.
Nightmare at Gravity Hill
In a place where the laws of gravity don't apply and cars are famous for being pulled uphill, you'll find the same kind of inexplicable creepiness when you slip into a Nightmare at Gravity Hill.
Behind its walls, you'll find five frightening acres of haunted trails, like the Ghost Town of Gravity Hill, the town graveyard, and the Haunted Fields that won't let you leave.
For more information on this phenomenon and a look at more of their spooky, unsettling scenes, follow Nightmare at Gravity Hill on Facebook.
Scary Rotten Farms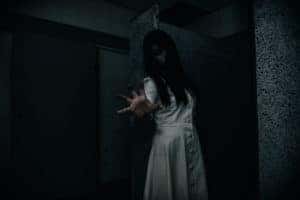 How would you like to experience three levels of fear in one night? That's what the demonic attractions at Scary Rotten Farms will give you with their three distinct attractions.
First, grab a seat at Sinister Sneed's Chaotic Carnival of Chaos. To save his failing carnival, Jacob Sneed needed to bring in a partner…the Devil! From there you can see the comfort of your childhood evaporate before your very eyes. Twisted Tales takes your favorite fairy tale characters and brings out their dark side. Lastly, wander through a Blackened post-apocalyptic town that's been overcome with The Plague.
Follow Scary Rotten Farms on Facebook to learn more about each one of their attractions and see what awaits you down on the farm.
Have a Nice Fright!
All of the best haunted houses near Toms River, NJ will leave your heart pounding as you come to grips with what you just saw. Whether you're on a hayride, walking through a corn maze, or escaping from a house, the horrors you see will stay with you long after you leave.