Community Spotlight: Little Dog Brewing Co.

Everyone loves dogs. They bring people together and help you have a good time. You can say the same about great beer too. Whether you're a dog lover, cat person, or just like to support local businesses and breweries, visit the Little Dog Brewing Co.  If you're headed here for a brew, please leave your furry friends at home!  This brewery is for people only!
Leader of the Pack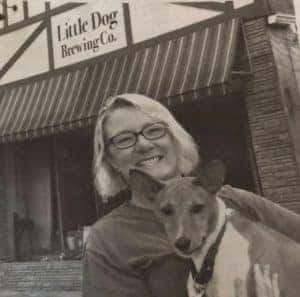 Founder and brew master Gretchen Schmidhausler has been brewing professionally in NJ since 1996. As the first female brew master in in New Jersey, she's earned a reputation for creating all sorts of fresh, flavorful beers. She's also earned three medals from the Great American Beer Festival.
In 2014, she took her passion for traditional English and German ales and opened Little Dog Brewing Company. Both the spirit of the brewery and the logo were directly inspired by her own little dog, Quincy. This resilient Basenji's adorable likeness is captured on every can and painted on the walls of the brewery.
Little Dogs, Big Flavor
All little dog breeds prove that big things come in small packages. They have lots life and energy and make everyone feel more social. That's the kind of experience you'll get from their beers too. Their tap list features expertly crafted English and German style beers. You can try them all on a flight or get a can or pint of your favorite style.
Their signature brew is the Gesundheit. It's a malty German Altbier. For something light, try the Duck Boy Pale Ale. This American pale ale is loaded with flavor thanks to its Cascade hops. Drinkers interested in something smooth and dark will love the Seafarer's Stout. It's an authentic Irish stout with coffee notes.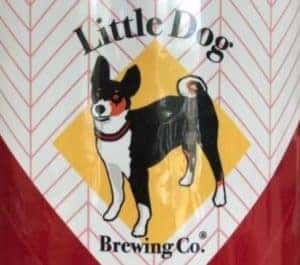 Come, Sit, Stay, Drink
Head over to Little Dog Brewing Co. to try all their refreshing beers. You can also take a page from Quincy and go searching for them. Afterall, Basenjis were originally bred as hunting dogs. With bottles and cans distributed to over 30 beer and liquor stores throughout New Jersey, you can hunt for their brews at a store near you.
They're always releasing new seasonal beers too. Follow Little Dog Brewing Co. on Facebook to see what's available and what's coming soon.