Local Spotlight: School of Rock Brick

Everyone loves music. No matter what kind of music you're into, you know that it speaks to you. Playing music is one of the best ways to express yourself and tap into your creativity. It's also a lot of fun. If you're looking to learn an instrument, sign up for lessons at the School of Rock in Brick, NJ.
Learn to Play Online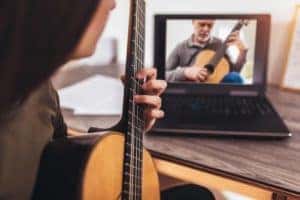 Whether you've always wanted to play, or you'd like your kids to get into the arts, the School of Rock has got you covered. They offer online music lessons, so you can learn and practice in the comfort of your own home.
To strum some riffs from your favorite songs, sign up for guitar lessons. You could choose to set the tempo by taking up drums or keep the rhythm on bass guitar. Maybe you've always wanted to tickle the ivories. Their piano and keyboard lessons can help you play everything from Beethoven to Billy Joel. Plus, they know that your voice is a powerful instrument, too. That's why they also offer singing lessons.
No matter what you or your kids want to learn, they'll be able to teach you everything, from the technique to reading music. All their teachers are experienced musicians who offer private one-on-one lessons for both kids and adults.
Programs & Workshops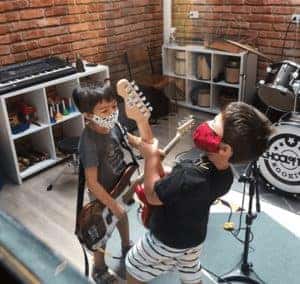 To teach aspiring musicians of all ages, the School of Rock offers all sorts of educational programs. There are camps and workshops available, plus lesson plans designed for different age groups.
For example, children three to five years old can learn musical concepts through playing and activities in their Little Wing Program. Kids between six and seven learn the fundamentals on instruments as Rookies.
Once they're eight years old, kids can enroll in Rock 101. It helps kids and young teens be part of an ensemble. In addition to their weekly one-on-one lessons, they'll also be part of a band in a group rehearsal. For more in-depth instruction, kids over the age of 12 can take a class on Songwriting.
They also offer a Performance program that helps kids eight through 18 learn how to prepare for a live show.
For music lovers over the age of 18, their adult program can show you the ropes, help you refine your skills, or get you ready to go on the road.
Tune up the Band
To make your rock and roll dreams come true, tap into your creative side, or pick up a new hobby, enroll in a class at the School of Rock in Brick, NJ. For more info on how they'll turn you or your kids into rock stars, follow them on Facebook.