Used Car FAQ

Have you recently purchased a pre-owned vehicle or are you just looking into buying one? You might have some questions you want to ask but don't know where to begin.
Toms River Volkswagen knows how to help with that. We put together these used car FAQ, so drivers like you will know exactly what to expect from driving one. We'll also preemptively answer any questions you might have.
On this page, you can navigate through the links and read all about used cars in and around Toms River, Brick, and Freehold, New Jersey. We have the answers to the most frequently asked questions we see, so you won't have to ask them yourself—all you have to do is read on!
---
What to Consider When Buying a Used Car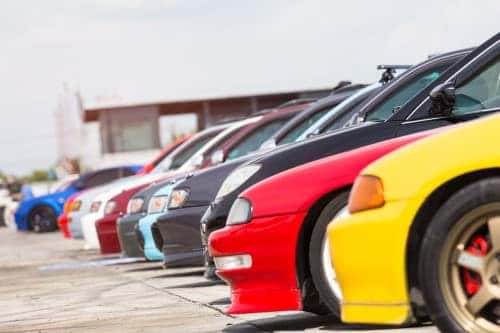 Let's talk common questions. When it comes to buying used, you might be wondering—what are some of the biggest things to consider? Where do I start and what do I look for?
Well, we can tell you.
What major things should I look for? The answer here is the three Ms—make, model, and mileage. These are the details you'll note first before you go on to examine the age and the condition of the pre-owned car you're interested in. This information will be pertinent to moving forward with the process, determining your vehicle's history, and ultimately serve as a key in choosing the right set of wheels for you.
What about test drives? Definitely prioritize taking a test drive. Getting behind the wheel is the best way to determine the condition of the car and what it will feel like to drive.
Should I research the vehicle's history? Yes! When you get a verified history report of a car, you'll learn details that will be important to your decision, such as the year, the VIN, the cited mileage, and more.
Where Can I Read On?
When you're going through the process of purchasing a car, there is much to consider—new or used notwithstanding. To learn more about buying a pre-owned vehicle—procedure, financing, servicing, and more—the answer is simple. Explore this page or get in touch with us. We'll go over the best practices to engage in when buying a used car. You can also read more about what to expect on this page.
Learn More About Used Cars
Now that you've learned all about what to expect from these used car FAQ, have your questions been answered? If not, feel free to reach out to us. Our team at Toms River VW has the answers you need to assist you throughout your pre-owned vehicle buying journey.
If you're a driver in Toms River, Brick, or Freehold, NJ, we're happy to help you find your next set of wheels.
Ask us more about used cars and what you're looking for in your new-to-you ride. We'll be here!
---