Volkswagen Atlas Maintenance Schedule

Routine maintenance is the key to getting long-lasting performance out of your vehicle. A versatile SUV like the Volkswagen Atlas is no exception. So, how often will it need maintenance?
Toms River Volkswagen finds out. To help drivers in Toms River, Brick, and Freehold, NJ, know when to schedule an appointment, and show you what kinD of work we'll be doing, we've decided to give you a rundown of the Volkswagen Atlas maintenance schedule.  Schedule a service appointment.
Every 10,000 Miles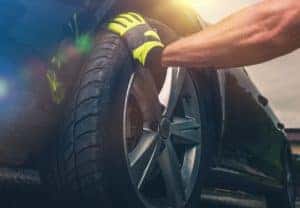 To make sure your SUV runs smoothly and stays on the road for as long as possible, it's recommended that you bring your Volkswagen Atlas in for maintenance every 10,000 miles.
Whether you're driving a new SUV and getting maintenance for the first time, or you're behind the wheel of a used model that's coming up on 100,000 miles, service technicians will always perform the following jobs:
Oil change and oil filter replacement
Tire inspection (Checking air pressure, tire tread, doing a tire rotation)
Inspecting interior lights, headlights, and taillights
Oil changes, tire rotations, and inspections are some of the most basic parts of routine maintenance. They're essential to keeping everything in good condition under the hood and keeping you safe and in control. That's why your SUV will get them every time you bring it in.
Every 20,000 Miles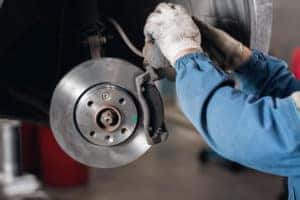 While changing your oil and checking your tires are the basics, your Volkswagen Atlas has a lot of systems that'll need to be checked on a regular basis.
When you come back with 20,000 miles on the odometer, you'll get all the same work as the previous time, plus a more thorough inspection. Some of the systems that technicians will work on this time include:
Tire rotation and oil change
Check your brake pads, battery life, exhaust system, and coolant levels
New transmission fluid and transmission filter
Getting new transmission fluid is just as important as getting your oil changed. It helps your gears shift smoothly.
Along the same lines, coolant keeps your Volkswagen SUV from overheating. Meanwhile, checking systems like your brake pads and battery life allow you to start and stop your SUV smoothly and efficiently.
Every 40,000 Miles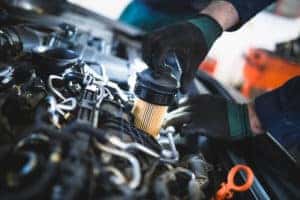 At the 40,000-mile mark, you'll have all the same service and inspections you've had before, plus get a few parts replaced. During this appointment, it's common to have the following parts and filters installed:
Tire replacement or tire rotation
New oil and transmission filters
New dust and pollen filters, as well as an air filter element replacement
Having good air quality inside makes your ride more comfortable, but replacing your filters keeps the air clean under the hood, too.
Since air is an important part of starting and powering your SUV, getting these filters replaced is a crucial part of your maintenance.
Every 80,000 Miles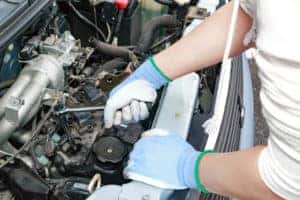 By the time you put 80,000 miles on your VW Atlas, you'll have milestones like 100k in your sights. To get you there and keep going, you'll have all the same parts replaced and inspected.
On top of your basic oil change, tire rotations, and brake pad inspection, technicians will look at the following:
Once again, you'll get a series of filters replaced, as well as an oil change and tire rotation.
Service technicians will also replace your spark plugs.
Chances are, you're familiar with the expression, "firing on all cylinders." Turns out, your spark plugs are what's actually firing up.
They're what ignites in the ignition sequence. Getting them replaced will help your VW Atlas start quickly and consistently for another 80,000 miles.
Visit Our Volkswagen Service Center
To learn more about your Volkswagen Atlas maintenance schedule, contact us or visit our service center. At Toms River VW, we have a team of factory-trained technicians who'll take care of all your maintenance, service, and repairs. From checking your oil to giving you a new set of tires, they've got you covered.
Plus, we carry genuine VW parts and accessories. They were designed just for your SUV, so you'll get the most dependable performance. We also offer parts and service specials that can help drivers save money in Toms River, Brick, and Freehold, NJ.
If you're coming up on a maintenance milestone or need new parts, schedule an appointment with us online!