Volkswagen Atlas vs Mazda CX-9

Three-row, seven-seat SUVs like the Volkswagen Atlas and Mazda CX-9 set the bar high for comfortable, adaptable family travel. If you're in the market for a reliable errand-runner and road-tripper in Toms River, Brick, or Freehold, NJ, you've come to the right place!
Read on to learn more about how the VW Atlas and Mazda CX-9 stack up. Then, prep to get behind the wheel of your favorite ride.  Contact us to take a test drive!

VW Atlas vs Mazda CX-9: Space Savers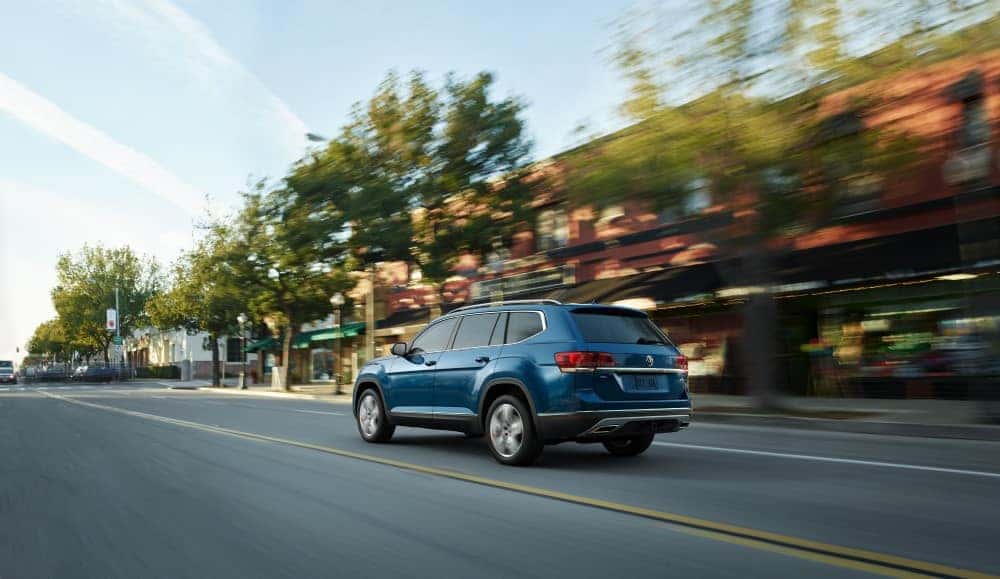 A prime byline on your list for a family-ready SUV is space. You're looking for wiggle room between rows, kids, and cargo. Luckily, the Volkswagen Atlas and the Mazda CX-9 offer great space for your passengers and belongings. Take a closer look:
Total Passenger Volume: VW Atlas has 153.7 ft3 vs. 149.5 ft3 in the Mazda CX-9
Front Seat Legroom: Volkswagen Atlas has 41.5 inches vs. the Mazda CX-9's 41 inches
Maximum Cargo Space: VW Atlas offers 96.8 ft3 vs. 71.2 ft3 in the Mazda CX-9
While these two are neck-and-neck when measuring front seat legroom, you'll see that the Volkswagen Atlas carves out a bit more room overall, with 4.2 more cubic feet onboard than the Mazda CX-9. The VW Atlas cargo bay is also more spacious, providing added flexibility for transporting furniture for your big move or surfboards for a day at the beach.
Over the River and Through the Woods
When grandma's house is your destination, these SUVs provide peace of mind by offering available all-wheel drive. They come standard with front-wheel power delivery and offer the following maximum horsepower outputs with their top engines selected:
Volkswagen Atlas: 276 horsepower from the available 3.6-liter V6 engine
Mazda CX-9: 227 horsepower from the standard 2.5-liter four-cylinder engine
While the VW Atlas provides buyers with a choice when configuring their powertrain, including an available turbocharged four-cylinder engine and a V6 engine, the Mazda CX-9 only offers one engine option. The V6 engine in the Volkswagen Atlas delivers 49 additional horsepower, which adds up to an extra power surge in your drives.
Volkswagen vs Mazda: Safety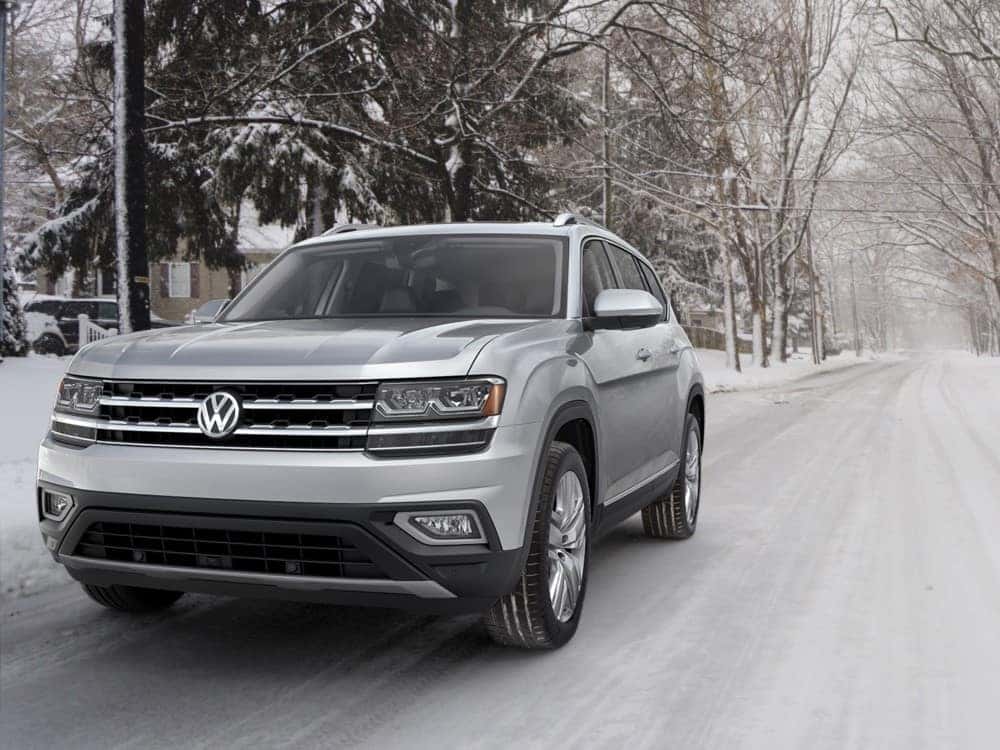 At their cores, the VW Atlas and the Mazda CX-9 are wired and equipped to keep you and yours safe. From airbags to tire pressure monitoring systems, the staple safety equipment you look for is all accounted for in these two SUVs.
The Volkswagen Atlas features an Intelligent Crash Response System (ICRS). In the case of an emergency in which the airbags deploy, ICRS will automatically stop the engine, unlock the doors, and activate the car's hazard lights to assist passengers in safely getting out of the vehicle.
While the Mazda CX-9 comes with a system that can help you dial first responders in the case of an accident, it does not go the extra mile to stop the engine and make the vehicle visible to other drivers and first responders.
Volkswagen Atlas vs Mazda CX-9: Choose Your Family SUV
We hope this comparison helped you shore up your research and select the three-row SUV that will work best for you and your family. Plenty of space, power, and safety courtesy of the VW Atlas will have you traveling through Toms River, Brick, and Freehold, NJ, with confidence.
If you're interested in learning more about the VW Atlas, schedule a test drive with your local dealer, Toms River VW, today!