2018 Volkswagen Golf vs 2018 Honda Civic
There are plenty of ways to get around Toms River, Brick, and Freehold, but none are quite as fun or stylish as a hatchback compact car. In this Volkswagen Golf vs. Honda Civic car comparison, you'll learn what two standout vehicles in the segment bring to the table.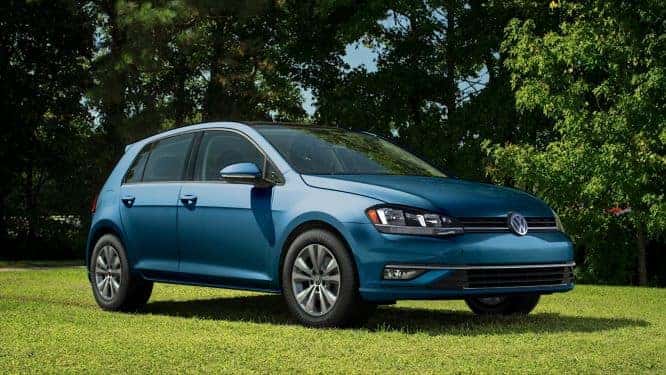 At Toms River VW, we want to help you see how these rides measure up when they're placed side-by-side for you to evaluate. If you have any questions as you read, or you want to learn more, feel free to drop us a line at your convenience!
VW Golf vs Honda Civic: Performance Specs
There are plenty of reasons to consider the 2018 VW Golf and 2018 Honda Civic, and one of those is the energetic engines under the hood. Both run on 4-cylinder engines (the one in the VW Golf is turbocharged) that generate roughly 170 horsepower for easy acceleration.
You'll get more torque from the base VW Golf. It can produce 184 lb-ft of torque continuously, while the Civic hatchback falls a bit behind with just 162 lb-ft of torque. For you, that means a quicker start from a traffic light or stop sign from behind the wheel of the VW Golf.
Test drivers have praised both car models for their incredibly sporty and athletic driving dynamics. With precise steering and secure handling, you'll have everything you need for a truly fun ride. If you need more power, the VW Golf R and the Civic Type R Hatchback up the ante, each with roughly 300 horsepower on hand.
Interior Features & Dimensions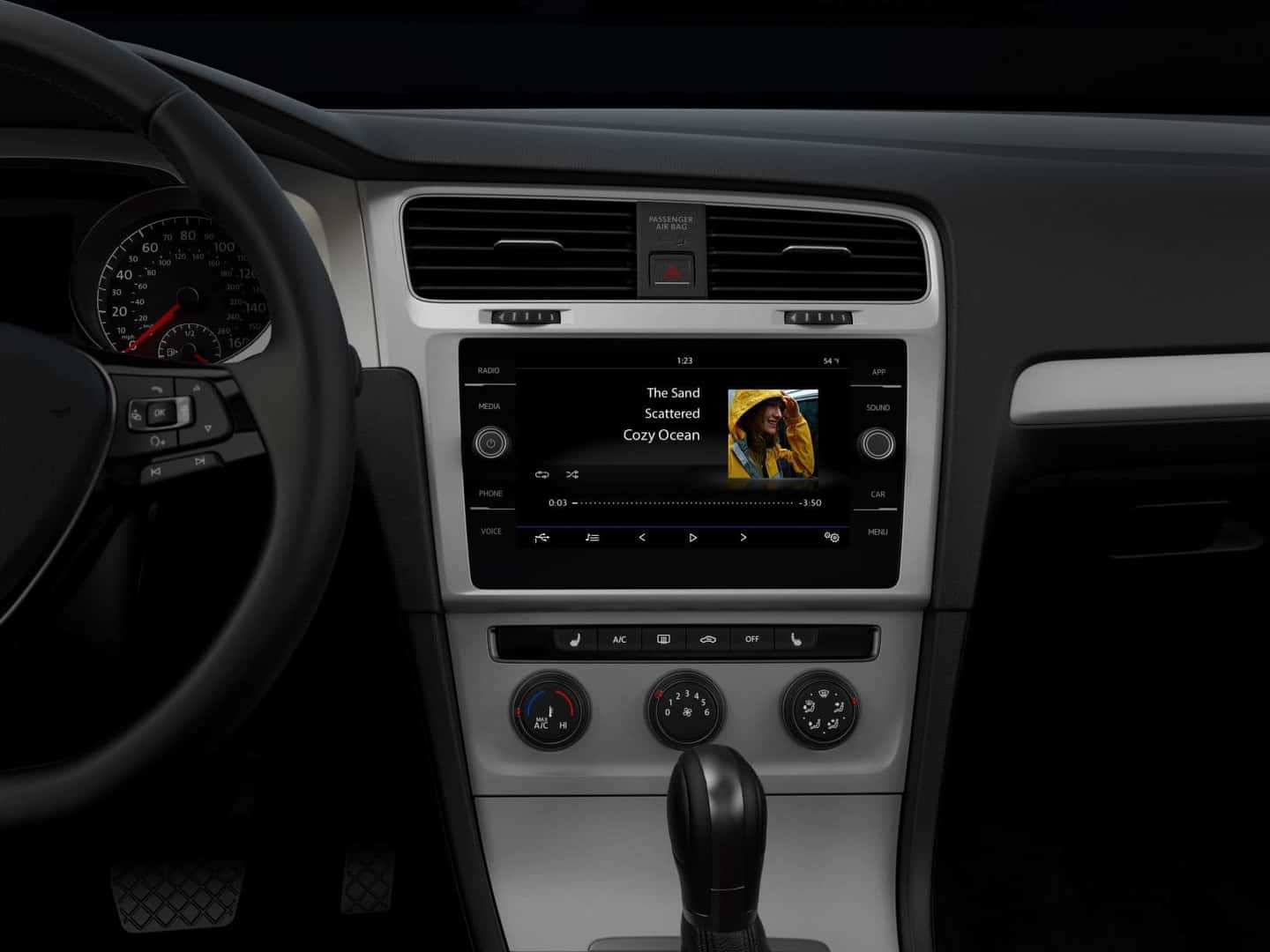 Many drivers are drawn to compact cars for their impressive versatility—especially considering their small sizes. The Honda Civic hatchback offers a sizeable cargo bay, with 46.2 cubic feet available when the rear seats are folded. The Volkswagen Golf is even more spacious, with 53.7 cubic feet in the same configuration.
When you're not using all that extra room to store outdoors gear or small furniture items, your backseat passengers will have a comfortable place to rest and relax. Rear headroom in both rides runs roughly 38 inches, while rear legroom clocks in at roughly 36 inches.
That's plenty of space to seat adults comfortably in the backseat of either ride, as well as make getting in and out of the vehicle easy and convenient.
Advanced Technology Features 
The 2018 Civic and VW Golf are both highly tech-savvy cars. You can really ride in style with the available moonroof in each vehicle. When you want to let in some natural light from above or enjoy a cool breeze—even let out the hot air after your car's been out in the sun on a hot summer day—each will accommodate.
Whether it's VW Car-Net® or the Honda infotainment system, you'll have plenty of ways to stay connected with the world around you. However, the VW Golf makes many of those features standard, while the Civic only has them available as upgrades.
For instance, the base VW Golf uses a 6.5-inch touchscreen to operate its multimedia system. In the Civic, you'll be stuck with a 5-inch non-touch display screen at the lowest trim level. Plus, the VW vehicle makes Apple CarPlay™ and Android Auto™ standard, but you'll have to look to the higher Civic trims for the same smartphone integration features.
Volkswagen Golf vs Honda Civic: The Verdict
At Toms River VW, we want to provide you with all the information you need to choose the right compact car for you. As you can see from our Volkswagen Golf vs. Honda Civic car comparison, each of these hatchbacks offers a little something different.
They're similar in several ways, but if you value cargo space, plenty of torque for prime off-the-line speed, and more standard tech features, the 2018 VW Golf may just be the way to go. Experience its lively ride for yourself when you schedule a test drive at our dealership!