Volkswagen Interior Reviews

Volkswagen vehicles have a lot to offer—from stylish exteriors to impressive fuel economy. Since you spend a lot of your time inside your vehicle, though, Volkswagen pays special attention to the interior. With innovative technology and luxurious amenities, drivers like you in Toms River, Brick, and Freehold will find these Volkswagen interiors exciting.
If you are interested in learning more about what these interiors have to offer, make sure to click on the model that appeals most to you to see what's inside. Like what you see? Contact Toms River VW to get behind the wheel.
Volkswagen Golf GTI Interior Review
Volkswagen Passat Interior Review
Why Read Interior Reviews?

The interior of your vehicle is very important. It needs to have enough room to sit you and your passengers comfortably as well as any groceries or beach gear you may be bringing along with you. Additionally, with so many interior technology advancements available these days it's helpful to know which ones come equipped in your ideal vehicle.
Our Volkswagen interior reviews will help get you familiar with the interiors of our Volkswagen models, so you know which vehicle suits your lifestyle. Read through our reviews, so by the time you visit our dealership, you will have a clearer idea of the vehicle that you want to test drive or even finance.
What You'll Learn from Our Interior Reviews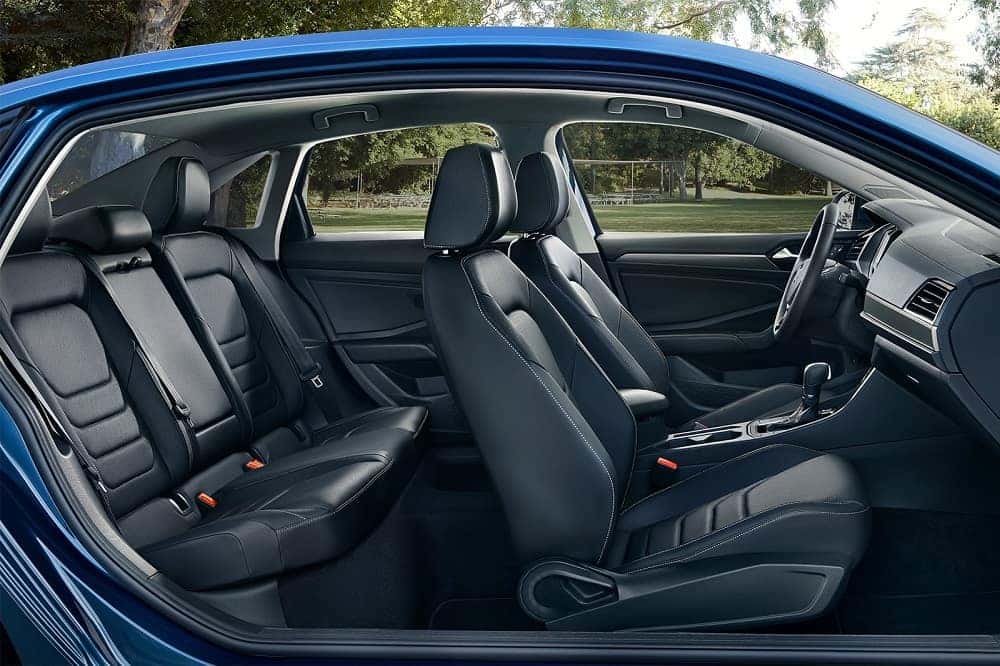 What sets Volkswagen vehicles apart from the rest? You will find out in our interior reviews. Included in our interior vehicle reviews are all the best amenities available on the most popular VW models including technology and entertainment advancements.
You'll get to read all about the Volkswagen Digital Cockpit that allows you to display important driving information conveniently behind your steering wheel. There are also many different entertainment options available on Volkswagen models that you can enjoy through different premium speaker systems.
In addition to available technology and entertainment, our interior reviews will go in-depth on the interior styling. You can enjoy available panoramic sunroofs, ambient lighting, and leatherette seating on select models. You will also become informed of the cargo and passenger space that our most popular VW vehicles offer.
Experience These Interiors First-Hand!
Your research is not complete without taking a look inside the car. We hope our Volkswagen interior reviews from Toms River VW were helpful in your new car search. If you are ready to see what else these exciting vehicles have to offer, it's time to get behind the wheel. Our neighbors in Toms River, Brick, and Freehold can stop by today to schedule a test drive.