2021 Volkswagen Tiguan vs Toyota RAV4

Are you looking for a stylish and spacious SUV? Then the
Volkswagen Tiguan
and Toyota RAV4 may come to mind. Both vehicles offer excellent amenities and performance that encourage exploration, but only one can come out on top.Here at Toms River VW, we are here to help drivers near Toms River, Brick, and Freehold, NJ, make an informed buying decision.
That's why we put together this review of the the 2021 Volkswagen Tiguan vs. Toyota RAV4, so we can dive into the nitty-gritty and see which SUV is the best for buyers.
Ready to learn more? Then keep on reading!
---
Volkswagen Tiguan vs Toyota RAV4: Performance and Safety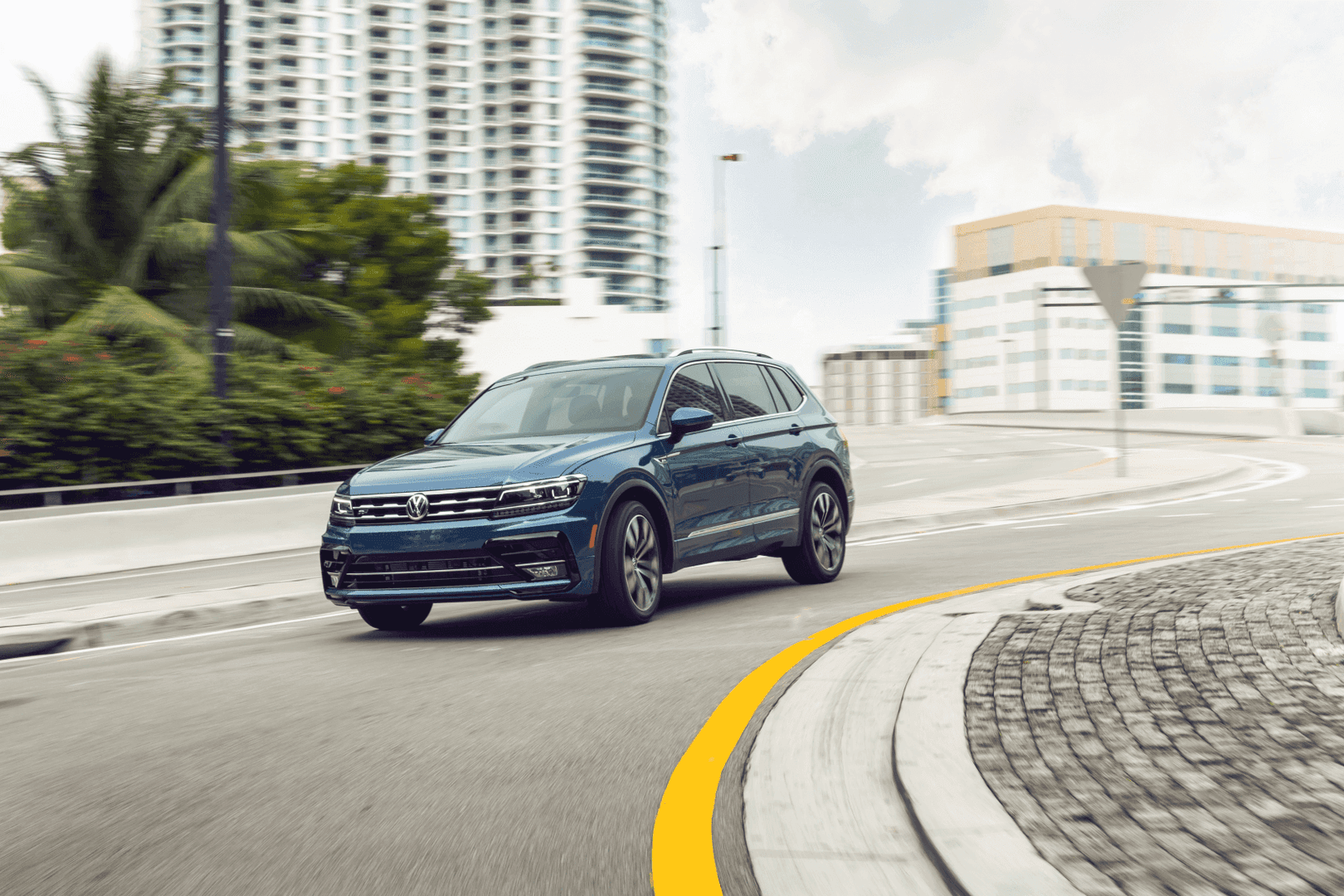 When it comes to performance, both the Volkswagen Tiguan and Toyota RAV4 pack a punch. However, there are some differences when it comes to engines.
If you want a peppier drive, then the VW Tiguan offers a standard turbocharged engine that heeds the call. With its 221 lb-ft of torque, it easily drives with more oomph than the Toyota RAV4's 184 lb-ft of torque.
Additionally, when it comes to performance, it's important to have a vehicle that is responsive in emergencies. Although the Volkswagen Tiguan and Toyota RAV4 offer similar safety suites, the Volkswagen Tiguan offers the Intelligent Crash Response System (ICRS). In the event of a collision that deploys the airbags, ICRS will turn off the fuel pump, unlock the doors, and activate the hazard lights.
Unfortunately, the RAV4 doesn't offer a similar feature.
---
Volkswagen Tiguan vs Toyota RAV4: Interior Space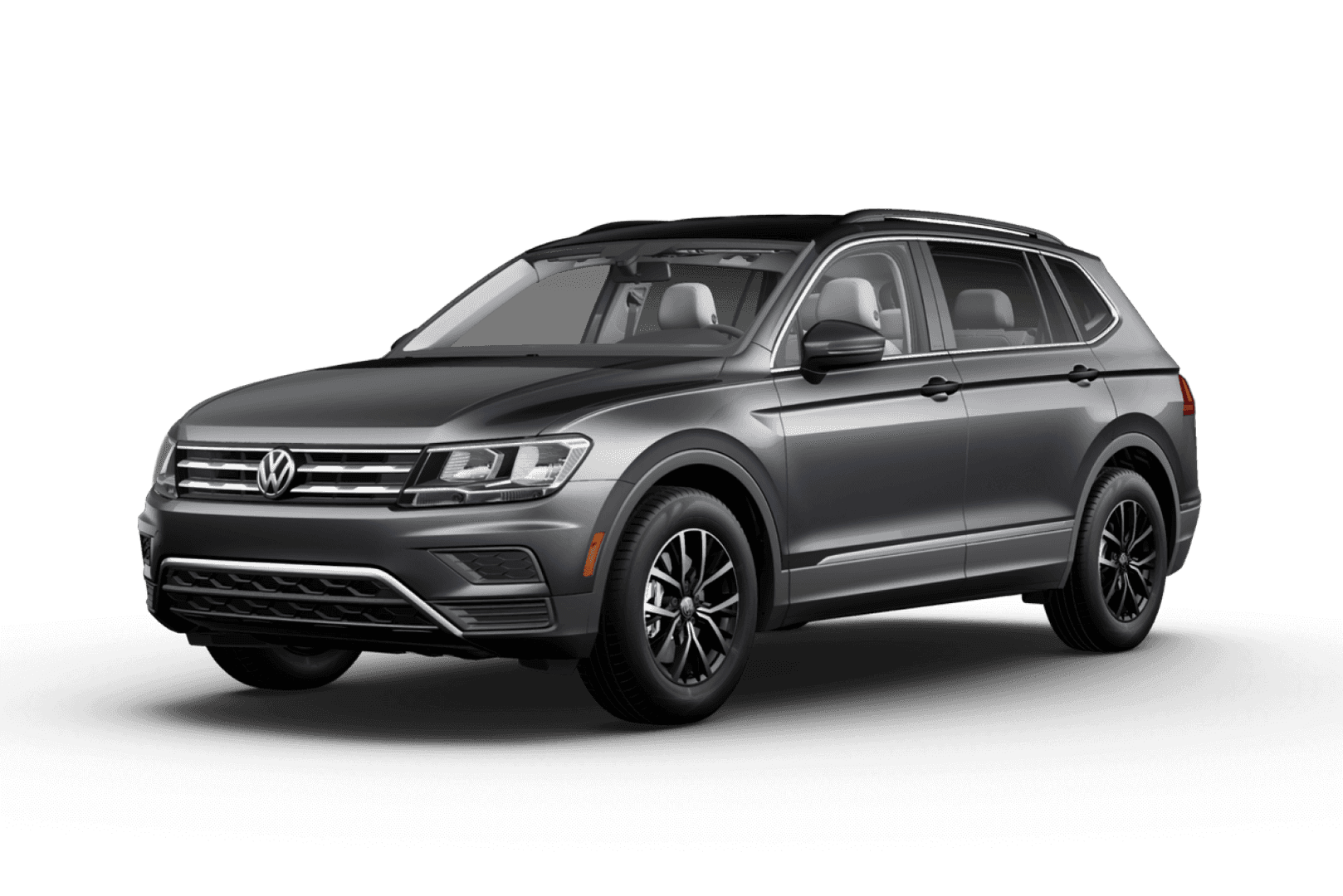 Whether you are running errands and need to fit all of your groceries, or you are planning a road trip with friends, having enough cargo space is crucial to your journey.
Both the VW Tiguan and Toyota RAV4 offer respectable space, but there are some differences.
On the Volkswagen Tiguan, you have the option to seat up to seven. Whereas on the Toyota RAV4, you can only seat up to five.
With the extra two seats in the VW Tiguan, you can have even more passengers join your adventure.
Additionally, the Volkswagen Tiguan has more cargo space, with 73.5 cubic feet compared to the Toyota RAV4's 69.8. You also get 123.9 cubic feet of passenger volume in the Volkswagen Tiguan instead of only 98.9 cubic feet in the RAV4.
All in all, if you want to have plenty of space for you and your passengers, the Volkswagen Tiguan is the way to go.
---
Volkswagen Tiguan vs Toyota RAV4: The Verdict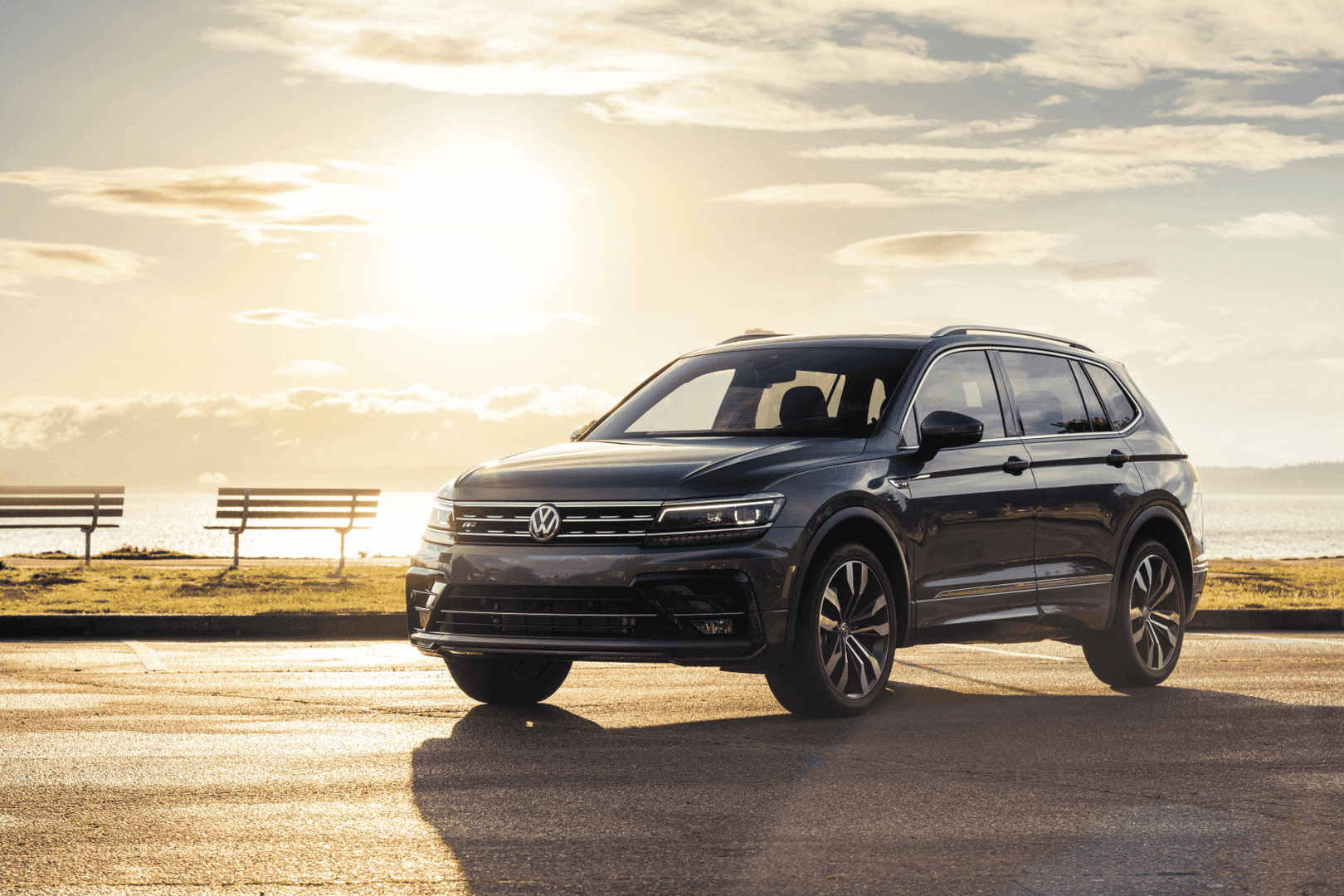 When shopping for your next vehicle, you must have a well-rounded set of options that offer no compromises. The Volkswagen Tiguan offers superior:
You have a clear winner. The 2021 Volkswagen Tiguan offers a lot for a buyer and will be the perfect copilot for all of your adventures.
---
Test Drive the 2021 Volkswagen Tiguan Today!
Drivers near Toms River, Brick, and Freehold, NJ, can test drive the 2021 Volkswagen Tiguan at Toms River VW. See this stylish SUV for yourself, and experience all of its features.
Contact us today to get behind the wheel!