Waterparks near Toms River NJ

Whether you need to cool off or you're looking for some family fun, a waterpark is a seriously sought-after summer destination. When you want to relax by the pool or have a wet and wild good time, visit one of the best waterparks near Toms River, NJ.
Casino Pier & Breakwater Beach
People come from all over to enjoy the beaches, boardwalk, and carnival rides of Seaside Heights. Add in a wild waterpark and you've got all the best parts of summer. That's fun the combination you can expect at the Casino Pier & Breakwater Beach.
You'll have a choice between riding the rides and sliding the slides. Take the plunge down the steep Salem's Scream or whip around the winding curves of Revere's Wild Ride. Feel free to face off and race each other down Patriots Plunge, too.
You can also rent out a cabana, relax at the wave pool, or see a show afterwards at the casino. To get updates on the shows and park attractions, follow them on Facebook.
CoCo Key Water Resort
Looking for some fun come rain or shine? Then you'll love taking your family on a trip to CoCo Key Water Resort. This indoor waterpark offers lots of options with over 55,000-square feet of rides.
Come on in and relax on an inner tube while you float down the Coconut Grove Lazy River. Enjoy some friendly competition on the not so hard court over at Coral Cove's Slam Dunk challenge. You can even go down exciting slides, like the 350-foot Barracuda Blast.
If you want to do it all again tomorrow, or you've traveled from far away, you can book a room at the Hotel ML. Follow them on Facebook for exciting offers on weekend packages and news on their rides and attractions.
Thundering Surf Waterpark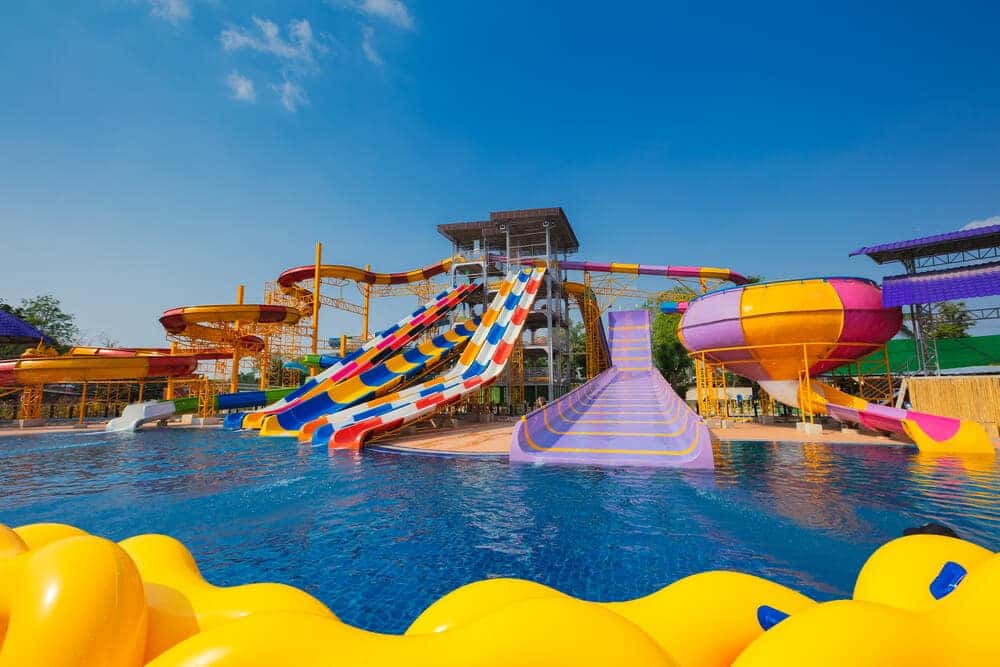 From speeding down slides to standing on the waves, Thundering Surf Waterpark offers all kinds of aquatic fun. This beloved Long Beach Island landmark draws you in with eight large water slides and keeps families entertained all day with a multi-level play place.
You can also try your hand at some water sports. Bring your boogie board to their flowhouse, where you can learn or practice riding and cutting on waves with their double flowrider.
For photos of all their fun structures and news on their attractions and hours, follow them on Facebook.
Grab Your Swimsuit & Hop In!
All of the best waterparks near Toms River, NJ, offer the thrill of speeding down waterslides, relaxing at pools and cabanas, and the chance to host fun private parties and group activities. Each one can help you cool off and spend a day enjoying the best parts of summer.