Take a Terrifying Trip to Toms River NJ
When the calendar turns to fall, the spirit of Halloween comes over all of us. To get yourself ready for the holiday and give yourself a fright, check out these haunted attractions near Toms River, NJ.
C. Casola Farms Haunted Attractions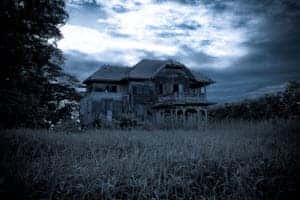 For a variety of scares, make your way over to C. Casola Farms Haunted Attractions. They've got five unique terrors to give you a frightfully good time.
Start your journey through this spooky spot with the Haunted Hayride of Terror. Then, you'll have to get through the 3D Haunted Barn, where creatures wait to pop out and flash their fangs at you.
If you make it out alive, your path will take you down the Haunted Wooded Trail. Who knows what creeps and critters await you on your stroll through these haunted backwoods? The challenge of escaping is just beginning though. At the end of the trail you'll have to get through The Living Maze.
When it's time to fight back, get a team together, and grab some firepower for zombie paintball. Hop in a military truck to head out to exterminate the undead.
Follow C. Casola Farms Haunted Attractions on Facebook for updates on their scary scenes.
The Dark Carnival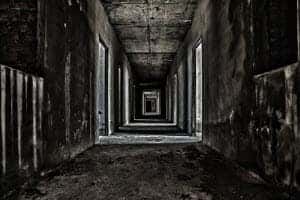 You've never had a trip to the circus like this before. At The Dark Carnival, your trip to the big top will put you right in the middle of the attractions, and challenge you to survive them.
A 7,000-square-foot arena is the setting for this scary show. First, you'll have to find your way through a haunted maze that spans over 1,000-feet. Crazy clowns are waiting along the way to show you to the rest of the sights and sounds.
Next up, you'll make your way to the meat grinder exhibit and the Pig Man's frosty lair. To escape from the screams and sounds of his chainsaw, you'll have to get through pitch black hallways that will revive your fear of the dark as demons wait for you to pass through.
Your final challenge will be getting through the sanitarium. The insane inmates and genetic freaks are sick and lashing out on all who enter.
For more information on their spooky showcase, follow The Dark Carnival on Facebook.
Dracula's Domain
For a night of terror facing off against the ultimate undead evil, step into Dracula's Domain. The master of all vampires is waiting for you with a trio of terrifying trials and tribulations.
A haunted hayride will carry you through 66-acres of woeful woods with lots of the dark lord's scariest minions watching you along the way.
At the end of your journey, you'll face an even more intimidating trip down the Psycho Path. Zombies and ghouls line the path and want you to join them.
Your final and most difficult challenge, though, will be navigating the Dead End Corn Maze. The scariest creatures from your nightmares are lying in wait and don't ever want you to find your way out.
To get updates on these and more attractions in Dracula's Domain, follow them on Facebook.
Visit If You Dare
Each one of these haunted attractions near Toms River, NJ, offers you a spectacularly scary time and frightening fun. If you're brave enough, come conqueror their terrifying attractions.