Indoor Family Fun near Toms River, NJ
As the calendar turns to fall and the warm summer weather starts to fade, it's time to start looking for some great indoor activities. From museums to climbing gyms to problem-solving with friends, there's lots of indoor family fun near Toms River, Brick, and Freehold.
East Coast Escape Room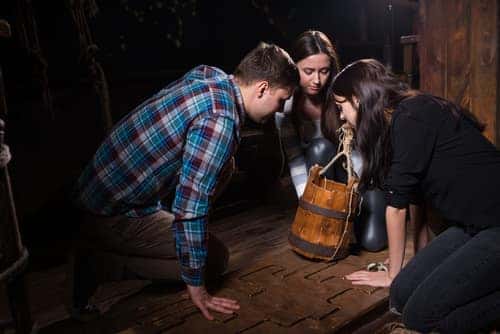 If you like problem-solving or team-building, you'll love the fun challenging puzzles they offer at East Coast Escape Room. Their rooms feature intricate obstacles that your group will have to work together to solve.
Each one of their three escape rooms has its own exciting theme and back story. The Deadwood Cabin storyline puts you inside an abandoned cabin in the woods, while The Vampire's Lair puts you in the shoes of a vampire hunter.
You can even solve the mystery of Summerfield Place. Here, you'll put your detective hat on and figure out what's causing the spooky flashing lights and sounds from the old Summerfield family home.
Each one of these rooms is great for birthday parties and team bonding. There's even two pop-up games they can bring to your office or home. For more information on booking a private escape room, follow them on Facebook.
Garden State Rocks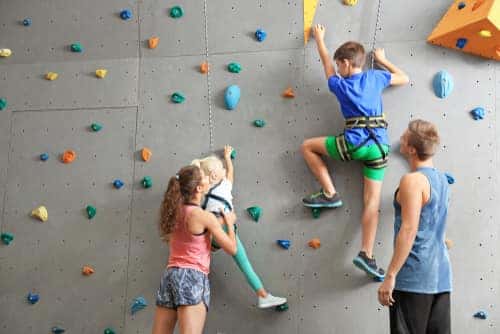 To challenge your mind and body to get you to the top, check out Garden State Rocks. This climbing gym features over 6,000-square-feet of climbing surfaces for everyone from beginners to experienced climbers.
They focus on providing both kids and adults of all levels with a fun and safe climbing experience. There's also lots of variety including a bouldering island, overhanging bulges, and an expansive indoor cave.
You can sign up for lessons, try your hand at scaling their 30-foot walls and structures, or sign up for a private party. They regularly host birthday parties and corporate events that feature instruction, supervision, and a private party room.
Plus, if your kids are in the scouts, their expert instructors can help them earn their Boy Scouts Climbing Merit Badge or their Girl Scouts Adventure Sports Badge or High Adventure Interest Patch.
To see some photos of their innovative walls and creative climbing structures, follow Garden State Rocks on Facebook.
Insectropolis
Do your kids like bugs? Are they interested in nature? Then Insectropolis can help them learn all about these complex critters and the good they do for our ecosystem.
Their staff and exhibits offer detailed information about each insects' habitat and the role they play in it. As you walk through their bugseum you'll see displays for everything, from local to exotic insects including butterflies, spiders, and millipedes.
Plus, your kids can see first-hand how friendly bugs can be, too. They'll be able to reach out and touch a live tarantula, scorpion, or a hissing cockroach.
The bugseum exhibits can be rented out for kids' birthday parties or come to you. They frequently take their bugs on the road, so you can see the exhibits at home.
For news on their exhibits and events at the Insectropolis, follow them on Facebook.
Inside Activities
For a variety of indoor family fun near Toms River, Brick, and Freehold, check out these three places. They'll help you and your family or friends work out your mind and enjoy time inside this season.