Oil Change Brick, NJ

Taking your car or SUV in for maintenance on a regular basis is the best way to make sure it stays in good condition. An oil change is one of the simplest and most important parts of your vehicle's maintenance. If you need an oil change near Brick, NJ, schedule a service appointment at Toms River Volkswagen.
What Does Oil Do?
Motor oil keeps your engine healthy by both lubricating the parts of your engine and cooling them down. Machinery can create a lot of heat. Without enough lubrication, that heat can cause friction to build up in between the parts that power your vehicle.
Friction, heat, and machinery is a recipe for problems and breakdowns. That's why oil is necessary to cool things down and help all your parts under the hood run smoothly.
Why Do I Need an Oil Change?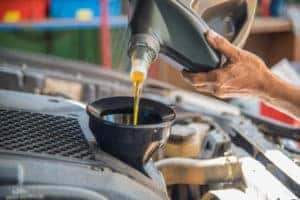 After working its way through your engine for a while, oil starts to wear out. It eventually loses its effectiveness. Several thousand miles of hard work even makes it change its color and consistency. When the oil is new and fresh, it pours easily and has a golden-brown color. Old or overworked oil is more like a thick black sludge.
When it gets to this point, the oil isn't going to be able to do its job very well. That's why getting a technician to perform an oil change and give your engine a fresh supply of oil is a big part of your routine maintenance.
When to Get an Oil Change
How often your vehicle needs an oil change depends on what you drive and what kind of oil it takes. For example, older vehicles often take conventional oil. This often requires maintenance every 3,000 to 5,000 miles or every three to six months.
However, most cars and SUVs on the road today take synthetic oil. Its been both chemically engineered to last longer and filters out all the natural impurities you'd find in conventional oil. Again, it depends on what you drive and what your recommended maintenance schedule says. With a reliable car like the VW Jetta or a versatile SUV like the VW Tiguan, you'll usually need to have an oil change only once a year or every 10,000 miles.
About Brick, NJ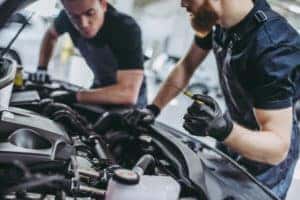 Brick Township, NJ, is connected to all the best parts of New Jersey. From the Manasquan River to Barnegat Bay, it's filled with communities that are right on the water. The Garden State Parkway runs along the west side of the township and makes it easy to explore the rest of the state.
With warm summers, ocean air, and winter weather, cars and SUVs in the area go through a lot. Maintenance like an oil change can help them be better prepared for all kinds of driving conditions.
Schedule an Oil Change
If you're due for an oil change near Brick, NJ, schedule service with Toms River VW. We have a team of experienced technicians in our service center who can take care of all your routine maintenance and make sure that your car or SUV stays on the road for a long time.