Volkswagen Tiguan Maintenance Schedule

The Volkswagen Tiguan is an excellent SUV that can provide you and your family with years of memories. To get the most out of your Volkswagen Tiguan, it's important to stay on top of its recommended maintenance schedule. Maintenance schedules are an outline of the various services your VW Tiguan will need throughout the years.
As your VW dealer serving drivers from Toms River, Brick, and Freehold, we here at Toms River VW want to keep your vehicle on the road for years to come. That's why we've put together this Volkswagen Tiguan maintenance schedule.
Follow along to make sure your car is up to date on all its recommended maintenance needs. Schedule a service appointment or give us a call today.
10,000 Miles/1 Year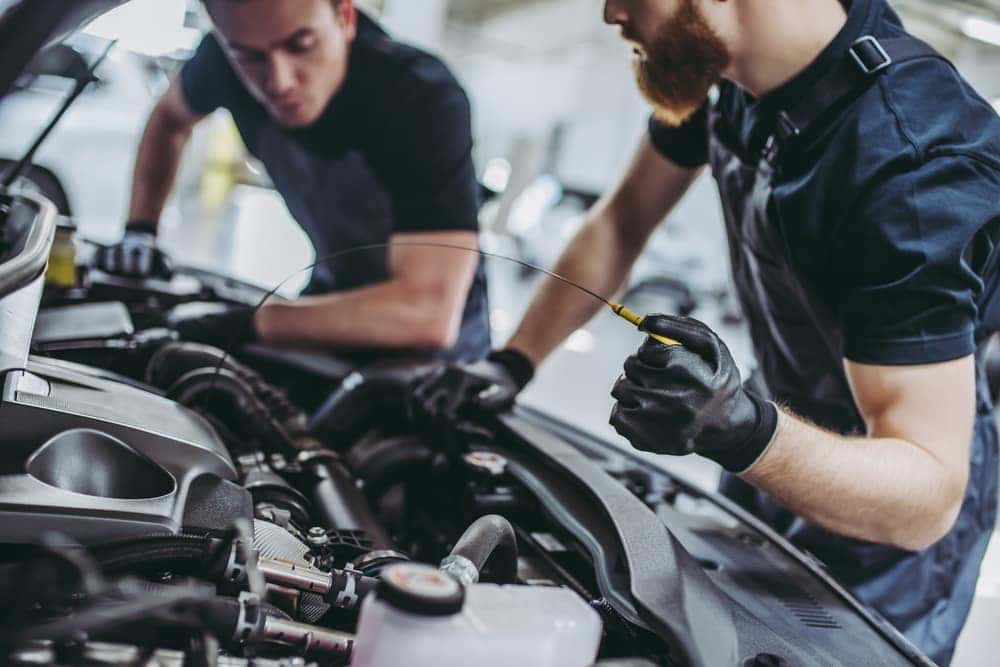 As your odometer rolls over to 10,000 miles, it's time to bring your VW in for its first maintenance check. This typically includes routine service elements, such as:
Brake pad inspection
Safety inspection
Once completed, you can hit the road with confidence, knowing that your Volkswagen Tiguan is in tip-top shape.
20,000 Miles/2 Years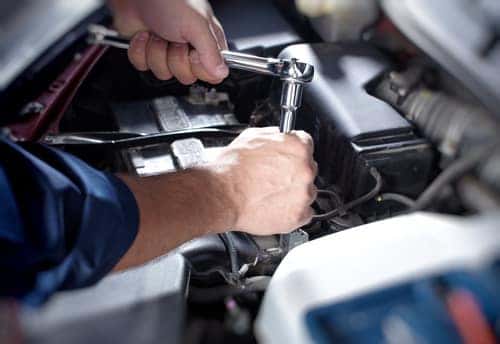 Volkswagen recommends that drivers bring their Volkswagen Tiguan in for maintenance every 10,000 miles or so. That's why you'll want to schedule your next maintenance appointment when your VW Tiguan reaches 20,000 miles. At 20,000 miles or two years with your VW Tiguan, the recommended maintenance involves a complete inspection of the SUV's brake system. This involves examining brake pads, brake disks, and brake fluid levels to ensure your Volkswagen Tiguan can slow down and brake safely.
In addition to the brake system check-up, the 20,000-mile service includes everything from the 10,000-mile service, as well as the following:
Battery inspection
Tire inspection
Coolant replacement
30,000 Miles/3 Years
After 30,000 miles on the road, your Volkswagen Tiguan maintenance includes everything from the 20,000-mile check-up. Additionally, service technicians will replace your oil, replace the engine oil filter, and conduct a thorough brake pad inspection.
40,000 Miles/4 Years

At this service interval, the VW Tiguan undergoes everything from previous maintenance appointments. Service techs will also do the following:
Inspect the electrical system
Check and replace spark plugs
Inspect for signs of body corrosion
Check the exhaust system
Once completed, your Volkswagen Tiguan will drive as smoothly as it did the first time you got behind the wheel.
50,000 Miles/5 Years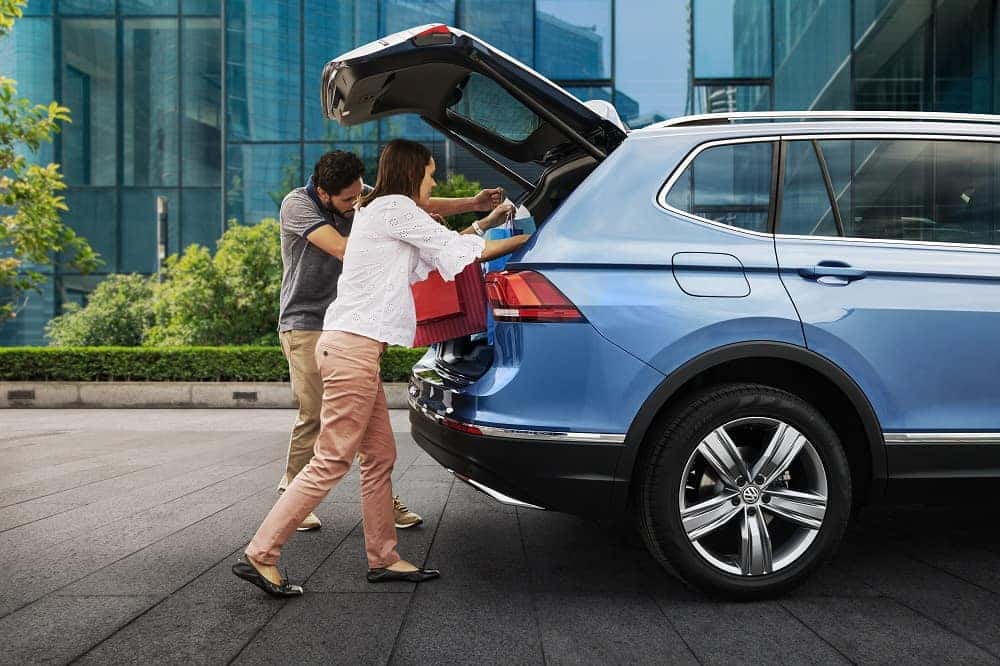 After five years or 50,000 miles on the road, the VW Tiguan recommended maintenance includes all the above services. At 50,000 miles, special attention is paid to the vehicle's brake pads, battery, and engine. At this interval, technicians will inspect the VW Tiguan carefully to make sure that it's in the best possible condition before leaving the service center.
Subsequent maintenance appointments will follow the same format.
Bring Your VW Tiguan in for Routine Maintenance
The service center team at Toms River VW is committed to keeping your Volkswagen Tiguan on the road as long as possible. We know how passionate drivers from Toms River, Brick, and Freehold are about their vehicles, and we're just as passionate about providing customers with expert service.
When it's time for your VW Tiguan to undergo maintenance, schedule an appointment with our service center. We look forward to hearing from you!