Oil Change Toms River, NJ


Are you due for an Oil change near Toms River, NJ? Then swing by the service center at Toms River VW! We've got a state-of-the-art facility and a team of factory-trained and -certified technicians who will be happy to help you get this simple, routine service done.
Keep reading to learn more about your vehicle's oil change needs. Then, give us a call and schedule a service appointment at our Toms River area service bay!
Oil Change Interval for Tom River area Drivers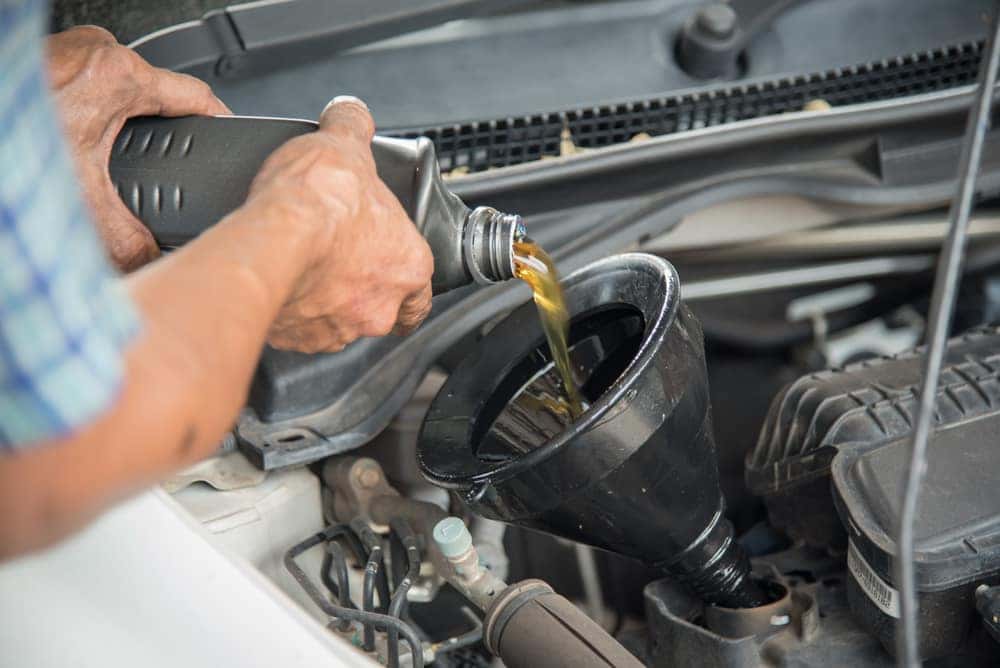 The recommended oil change interval is roughly every 7,500-10,000 miles. This comes out to about twice per year for the average driver in the Toms River area. We definitely don't suggest going more than one year between oil changes.
While it's a good idea to schedule service at regular intervals, you'll also get signals from your car when you're overdue. These include:
A knocking sound in the engine
An oil smell inside the cabin
Dark-colored or dirty oil
Performance issues and decreased fuel efficiency
You can also keep an eye on your dashboard for a variety of lights. One is a yellow light that looks like an oil can dripping liquid. This indicates that your oil pressure is low, which may be due to old or dirty oil.
Your Volkswagen may also be equipped with an Oil Monitoring System, as well, which will display a "CHANGE OIL NOW" notification when you're overdue for an oil change. If you see this, schedule service as soon as possible to avoid potential engine damage.
Why You Need an Oil Change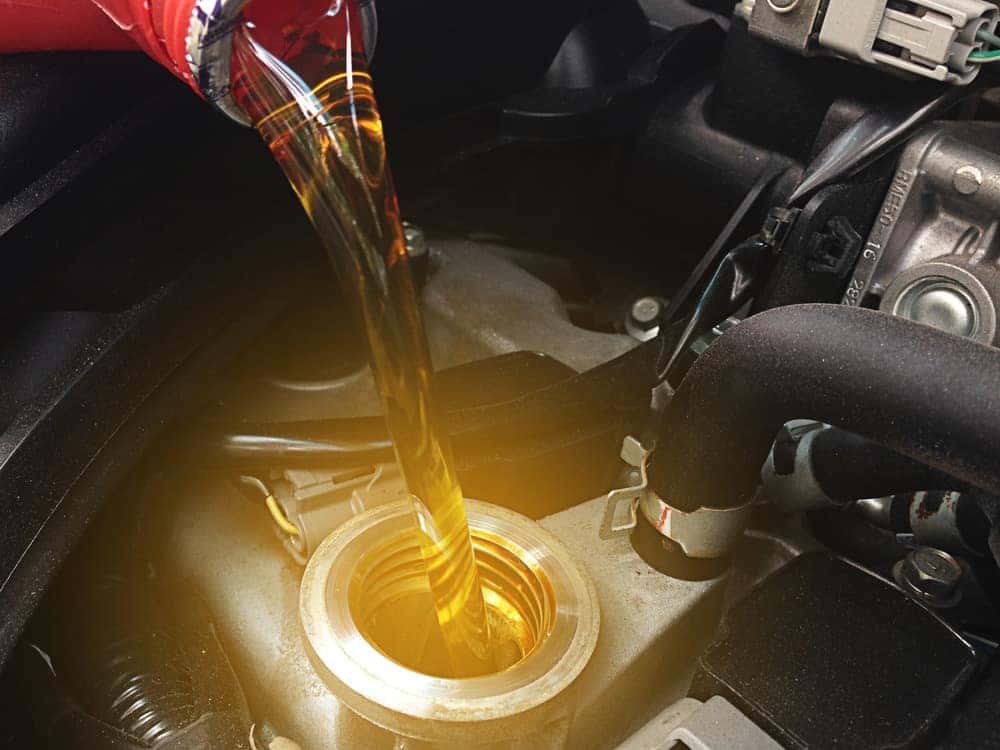 Regular oil changes are vital for keeping your car running with fresh, clean oil. Engine oil serves two very important functions: lubrication and temperature regulation. In short, it keeps the rapidly moving parts in your engine well-lubricated to reduce friction and helps to prevent overheating.
Over time, your oil can become dirty from the particles it picks up as it moves around your engine. This can cause sludging and make your oil less effective at doing its job.
Running a vehicle with old or dirty oil for too long can lead to irreparable or costly engine damage due to overheating or excessive friction. To prevent this, it's important to have your oil changed regularly.
How Long Does an Oil Change Take?

For a well-maintained car, you can expect the average oil change to take approximately 30 minutes. It involves the following process:
Lift the car
Open the oil drain plug
Drain the oil
Change the filters
Refill the oil
However, safety is our top concern, so we always make sure to give your car a multi-point inspection and look at all its vital components.
If we see something that needs work, your oil change may take a bit longer as we ensure that your vehicle is safe to drive around Toms River, NJ.
Where Can I get an Oil Change near Toms River NJ?
You can get an oil change by visiting the service center at Toms River VW. We have a fully up-to-date facility and we'll gladly get your car situated with some fresh, clean oil.
Contact us to schedule your oil change today near Toms River, NJ, today!